Royal HaskoingDHV, a Netherlands-established company invented a sophisticated Tilting Lock, whose design aims to allow sailing yachts and boats to "submerge" under a bridge instead of it opening for them to cross. This invention was urged due to daily congestions that sailing yachts and boats caused while having to pass beneath major bridges like the Zeeland Bridge in the Netherlands.
The new Tilting Lock (Kantelsluis), designed by Royal HaskoingDHV is a floating structure that will separate water filled channels with space for 5 sailing yachts at a time. The water level in the Tilting Lock in either of the both channels is designed to be 4-meter lower than the water level in the river. The lock will tilt in effort to raise one of the channels' level to meet the water level outside the Kantelsluis.
"Once the yacht is in the channel, the lock will tilt and 'submerge' the boat by 8 metre. After the boat has passed under the bridge the lock reverts to its original position to level the water inside and outside the channel again.
This way almost all yachts will be able to pass under busy movable bridges without the bridge having to open. No more waiting traffic, no more waiting boats," stated Carolus Poldervaart, a designer at Royal HaskoningDHV.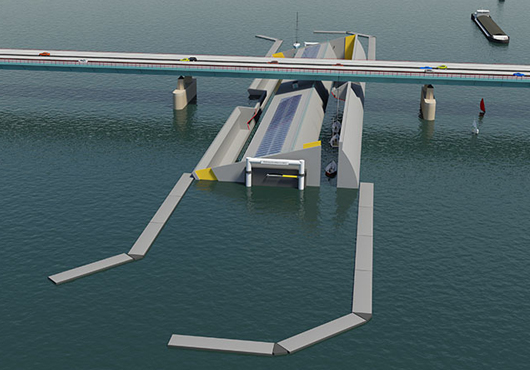 The lock will not pump the water and no weight is going to be displaced. The tilting lock will remain in position, with tilting being the only moment.
"The tilting motion is restricted, mainly to guarantee that the sides of the lock do not touch the mast of the boat," added Carolus Poldervaart.
The energy needed to the Tilting Lock will be extremely low, or more precisely the needed energy will be equivalent to 4 hours light from an ecolamp.
"The lock tilts 32 degrees in three minutes and it takes 30 seconds to set the tilting 'in motion'. In normal weather conditions this uses 0.04 kWh – as little as an ecolamp needs to burn for four hours," stated the designer.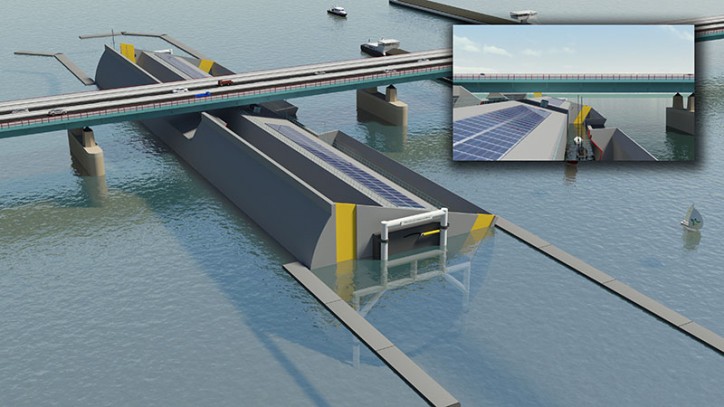 According to Mr. Poldervaart, the operation of stopping the lock produces energy, which will be used to tilt the lock and for lighting. The tilting lock will be working on the solar panels principle. The energy produced will also be used to open and close the lock's doors.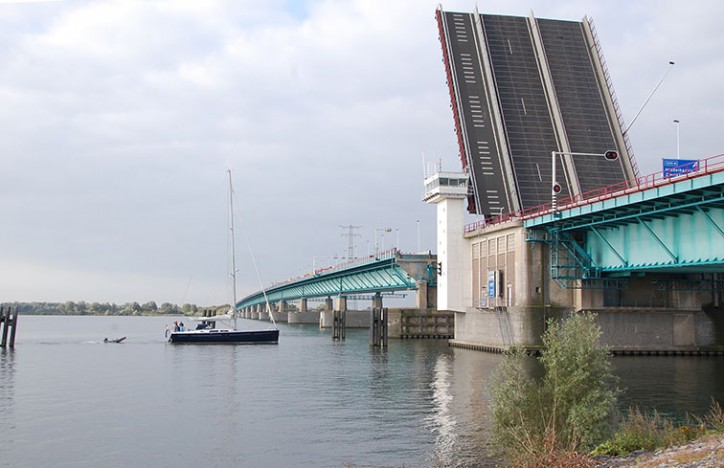 The new invention will be built at a wharf and will allow 15-30 "oversized" sailing yachts to pass the bridge in one hour, without opening it.
Smaller sailing vessels and motor yachts will still have the chance to pass beneath the bridge as normal.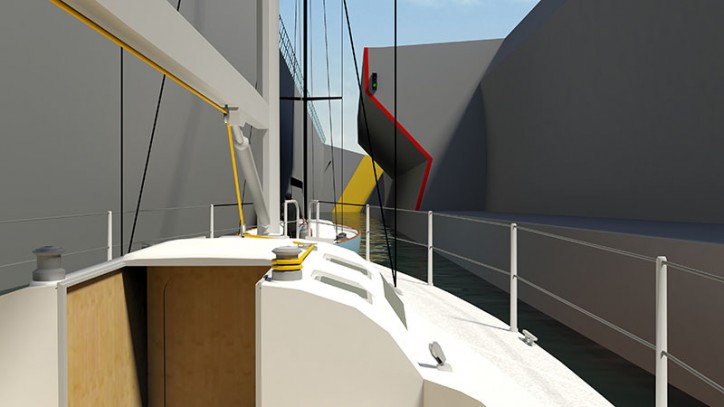 The entire project for the Tilting Lock is estimated to €60 million, depending on its size but the benefits of it will be extremely big. According to a cost analysis, a similar tilting lock in a busy Dutch opening bridge will yield €100 million for less than 25 years, with a pay-back time of 12 years.