Valiant Shield will be held on and around Guam, starting today. The biennial exercise is due to end on September 23.
The unique unilateral military training exercise gathers together 19 surface ships, two aircraft carriers, over 200 aircraft and nearly 18,000 military members. The personnel involved are members of the U.S. Navy, Army, Marine Corps and Air Force and are stationed in Guam, Japan and California.
The inaugural Valiant Shield was held in 2006. It prepares the military branches in responding to real situations together.
"This training enables real-world proficiency in sustaining joint forces through detecting, locating, tracking and engaging units at sea, in the air, on land, and in cyberspace in response to a range of mission areas," says a press release by a Pacific Fleet.
Part of the training will be maritime security operations, complex war fighting, air defense and anti-submarine exercises.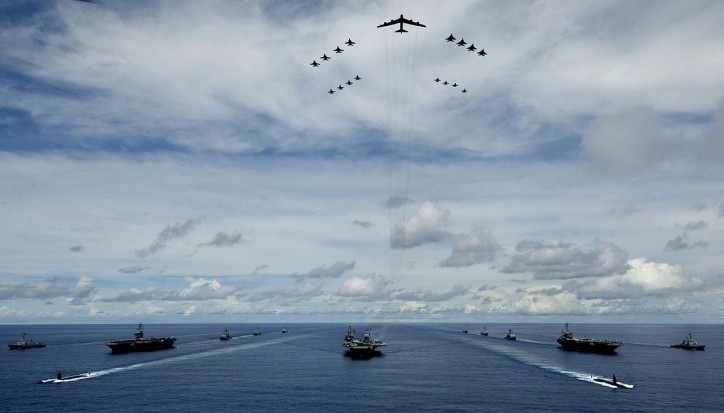 Image: Trevor MacInnis
The last Valiant Shield was held two years ago. Marine Corps Capt. Laura Pattawi explained:
"It happens every two years because it takes that much planning to coordinate such a large exercise."
The focus of the exercise is a potential conflict that would be similar to those in Afganistan and Iraq, or any other conflict of large scale encountered by the U.S.