One mariner is missing as the floating storage and offloading vessel Cilacap/Permina Samudra 104 caught fire in Java Sea.
The incident occurred yesterday morning (local time) about one nautical mile south of Kotabaru (South Kalimantan, Indonesia). The vessel had 22-man crew onboard. Twenty one were successfully evacuated, the one missing is believed to have been trapped in the engine room.
According to the owner of the FSO, the vessel had 45,000 kilolitres of gas oil. The cause of the fire is yet to be defined but it is belived to have started in the engine room. An investigation has been launched by the Kotabaru police.
FSO Permina Samudra 104 (IMO 7378585) is owened by Pertamina, the Indonesian national oil company (Jakarta-based). The DWT 84,701-tonne vessel was built in 1975.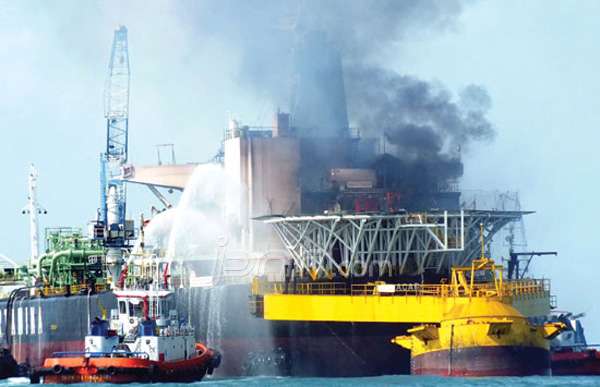 Image: Radar Banjarmasin/JPNN Grup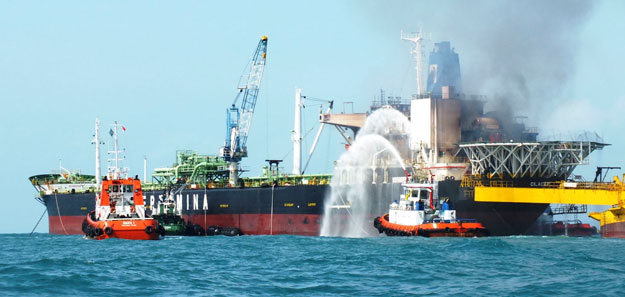 Image: batampos