The cargo vessel Lizanne has caught fire while being berthed in Miami on the Miami River.
The incident occurred on September 17 in the evening. The fire erupted in the Lizanne's fore section with smoke billowing out. According to initial investigation, the blaze was caused by welding work.
Bill Rodriguez, an eyewitness, said:
"So I came out and I saw the vessel fuming with smoke. The whole neighborhood was full of dark smoke."
It took about two hours for the 50 firefighters, dispatched to the scene, to extinguish the fire in bad weather conditions. The intense blaze and heat melted their boots and the water in the hoses was boiling. There were no reports of injuries.
Miami Fire Capt. Ignatius Carroll said:
"It was a lot of smoke and the winds obviously carried it in directions toward the residents. The rain definitely didn't help us at all so we were battling the weather conditions as well as the challenges of trying to get in and see exactly where we were going inside the ship."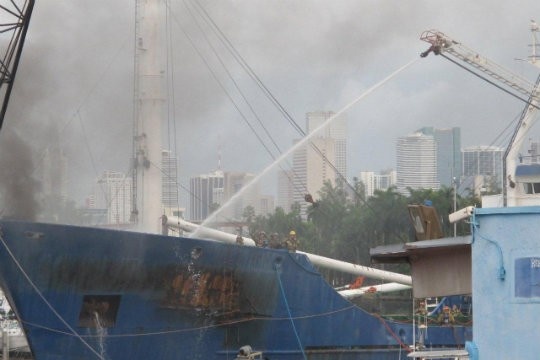 Image: wsvn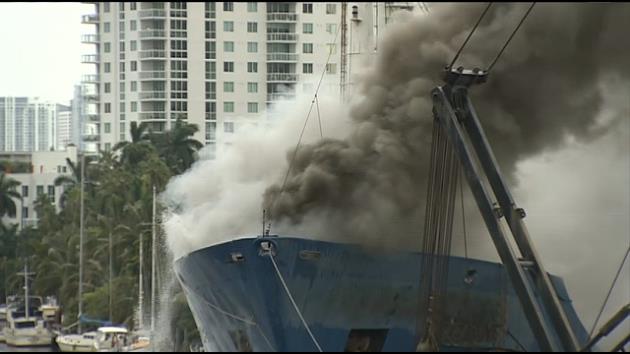 Image: MiamiCbslocal
Lizanne (IMO number 7710264 and MMSI 371611000) was built in 1978. The 81-metre cargo vessel is registered in Panama.