Maersk Line has released the tentative 2015 east-west network of the 2M Alliance including rotations of ports, arrivals, departures and transit times.
According to Maersk, the 2M network will cover the following trade lines and regions: Asia-Europe, Africa, the trans-Atlantic, Europe-Middle East, Central America, Far East-Middle East, Oceania, intra-Europe, intra-Asia, the trans-Pacific and South America.
In a press release, Maersk Line said:
"Due to overlaps in port coverage, our new network will minimize disruptive effects on customers of blank sailings.

"The network will among many other things feature a new direct connection from Shanghai to the Black Sea, as well as a new direct service from France (Le Havre) and Sweden (Gothenburg) to ports in Japan."
The service maps, schedules, port rotations and transit times of the alliance are available on the Maersk's website.
The 2M Alliance was announced this July. The 10-year agreement between Maersk and MSC is scheduled to take effect in early 2015.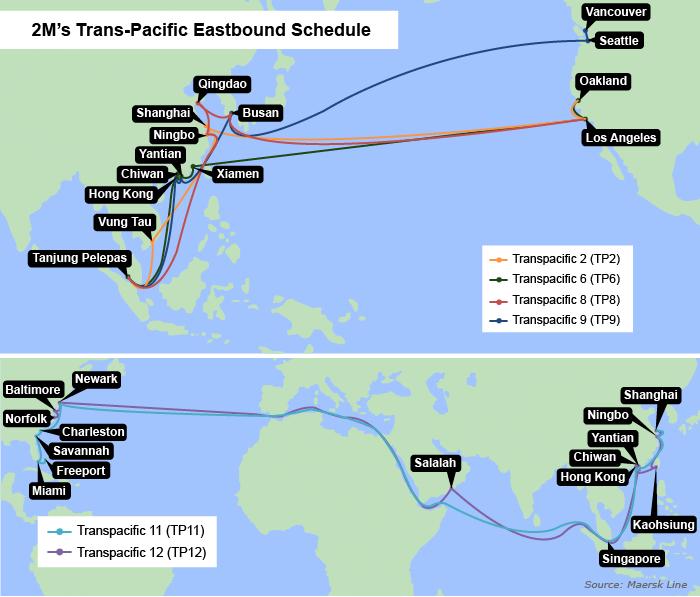 Source: JOC