Mercandia IV, a ro-ro passenger ferry has allided with а pier in Helsingborg (Sweden).
The incident occurred on September 21. The vessel was on a regular voyage from Helsingor (Denmark) transporting 124 passengers and 19-man crew. Mercandia IV was entering the port when it struck the pier which resulted in a hole on the bow's starboard side. One passenger and one member of the crew were reported to have been injured and were taken to a local hospital.
Having its bow door severely damaged to be operated, the ferry backed into its berth. According to the passengers, the impact caused dishes and glasses to fall and smash onto the vessel's floor. There were no reports of pollution. On the following day the Mercandia IV was assessed and taken for repairs to a shipyard. An investigation into the incident has been launched.
Mercandia IV (IMO number 8611685 and MMSI 219000368) was built in 1989. The 96-meter ferry is operated by HH-Line.
Current position of Mercandia IV.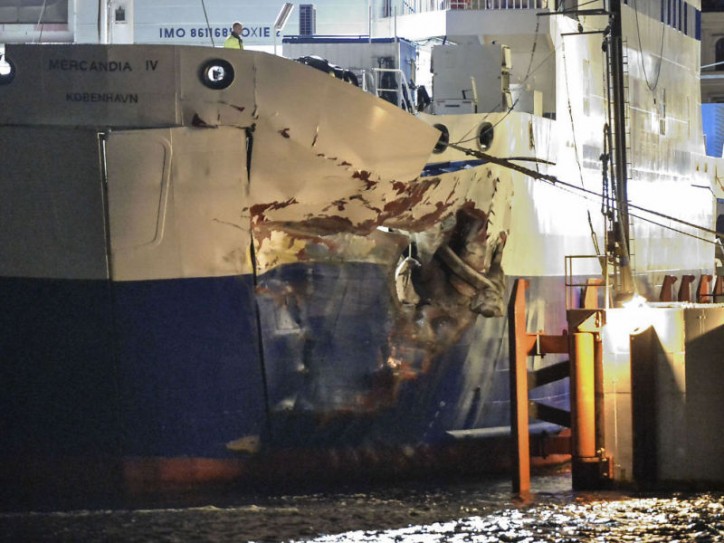 Image: vg.no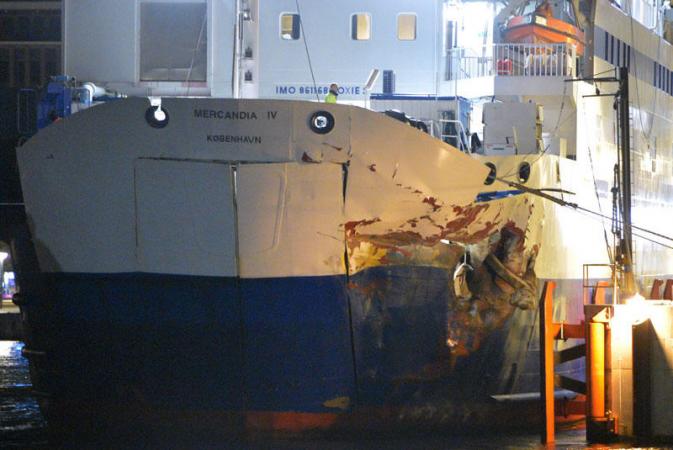 Image: cphpost.dk