Malacca Highway, a Panamanian-registered vehicle carrier, has been held at Vladivostok (Russia) upon discovering a radioactive Mitsubishi Pajero onboard the vessel.
The discovery was made on September 11 when customs officials found the vehicle was emitting ionizing radiation 26 times above the value of natural background radiation. The SUV was a part of a second-hand vehicle shipment from Japan.
According to the Far Eastern Customs Administration, since 2014, 58 radioactive facilities have arrived from Japan (mainly used cars and spare parts).
Since the Fukushima nuclear disaster, the radioactive items discovered at Russian port control locations have been 1,161.
Malacca Highway (IMO number 9235414 and MMSI 355351000) was built in 2001. The 133-meter K- Line vehicle carrier has gross tonnage of 17,735 GT.
Last received position of Malacca Highway.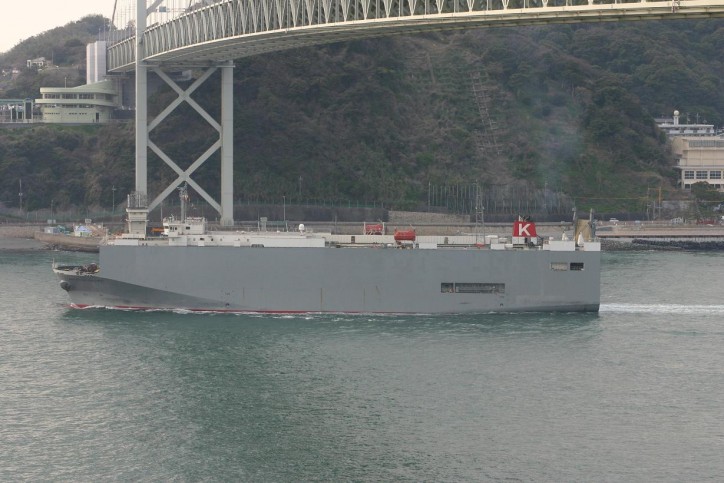 Image: yahoo.co.jp