TOTE Shipholdings, Inc. has secured a $324.6 million loan for the construction of two of the world's first LNG-fueled containerships.
The Title XI loan guarantee was announced on Monday by the U.S. Transportation Secretary Anthony Foxx. The programmme promotes the growth and modernization of U.S. shipyards and the U.S. merchant marine. Anthony Foxx explained:
"This is proof-positive that when we work to build America's green energy economy, we can directly support the creation of meaningful jobs, supporting the President's goal to strengthen America's middle class. This one action significantly decreases emissions, supports jobs from one coast to the other, bolsters the nation's manufacturing base, and continues growing our economy."
The containerships are being constructed in San Diego at the General Dynamics NASSCO shipyard and the work is expected to give a job to about 600 people. Furthermore, the two new vessels will provide jobs for about 60 mariners. The MARAD Administrator Paul 'Chip' Jaenichen commented:
"The shipbuilding industry contributes more than $36 billion to our national economy, creates jobs, and strengthens local economies."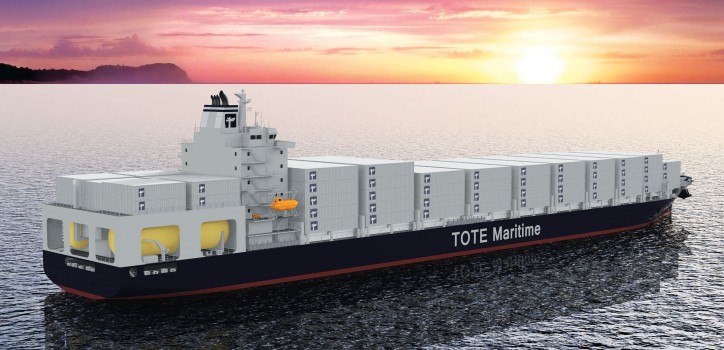 The first cut of the LNG-fueled containerships was in February and they are scheduled for delivery in late next year and early 2016. They will be Marlin-class 3,100-TEU vessels powered by a single low speed, dual-fuel ME-GI engine. Thus, they will be among the world's most environmentally friendly container vessels. They will transport containers, automobiles and other cargoes between the Port of Jacksonville and Puerto Rico (Jones Act trade).