The captain and chief officer of the passenger ro-ro ferry Europalink have been arrested as their ferry ran onto the rocks near the islet of Peristeres (northeast of Corfu).
The incident occurred on September 21 at around 2 a.m., local time, while the vessel was en route from Patras to Ancona with 692 passengers and 70 crew on board. There were no reports of injuries. The Italian-flagged ferry sustained damage on the right side of the hull. It suffered two large and several smaller cracks. Having been assisted by two tugs, the ferry turned around and returned to Kerkira. The Europalink will stay in Corfu until it is repaired and is granted sailing permission.
The passengers and the crew were evacuated and later accommodated at the expenses of the ferry's operator, Minoan Lines. Some of the passengers have already been transported to Ancona on board the ferry Cruise Europa.
The arrested master and chief officer were released after being questioned. Both are facing charges for causing a collision inadvertently and placing passengers' lives in danger.
Europalink (IMO number 9319454 and MMSI 247335300) was built in 2007. The 219-meter vessel is registered has gross tonnage of 46,119 GT.
Current position of Europalink.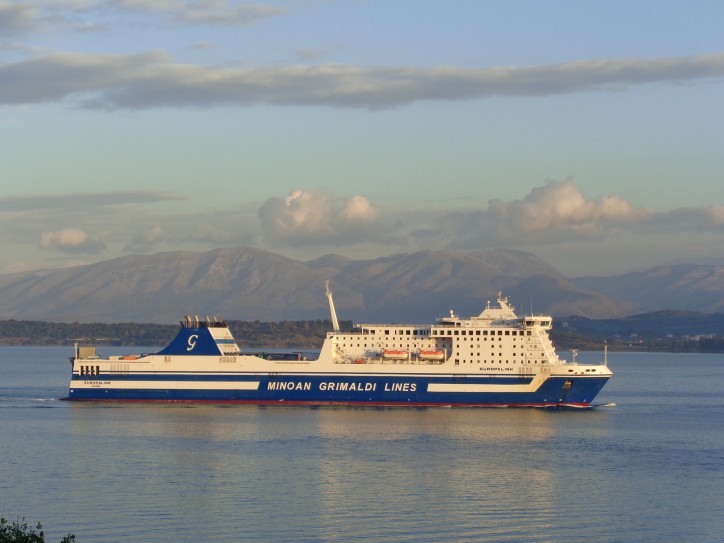 Image: THOMAS ANASTASIADIS