A video by Scaldis Salvage & Marine Contractors shows one of their projects for the oli and gas industry. The company is an offshore marine contractor specialized in the transportation and installation of offshore structures with a core business and expertise in heavy lifting.
The movie shows the installation of the L6-B platform in the North Sea 25 nautical miles north of West-Terschelling (the Netherlands). The depth of the water in the area is 35 meter.
Using the Heavy Lift Vessel Rambiz, the complete platform was picked up from Rotterdam's quayside. A special tool, developed in combination with Innovative Input, was used to enclose the platform mast, via hydraulic opening doors. Afterward the rigging were connected via hydraulic shackles to the bottom part of the foundation. Having the structure lifted, it was transported to the installation side in the HLV Rambiz' hooks.
Video L6-B Platform Installation - Scaldis Salvage & Marine Contractors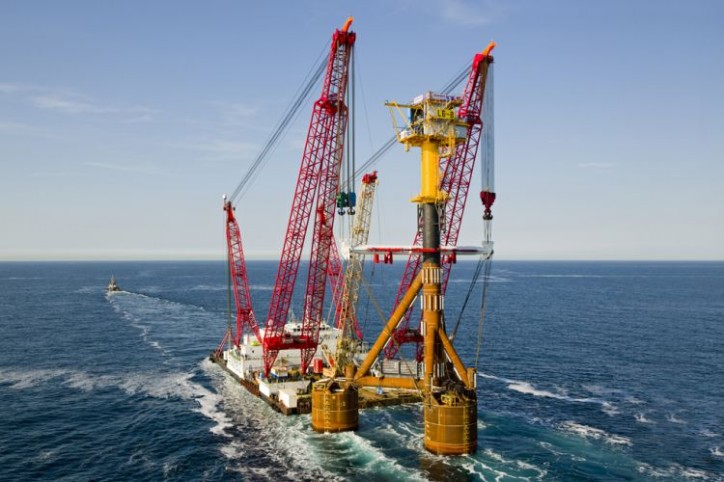 Image: FLYING FOCUS