The Brazilian mining giant Vale S.A. and China Merchants Group have signed an agreement for strategic cooperation in iron ore shipping.
The agreement was signed today in Beijing by the President of China Merchants Energy Shipping Co., Mr. Xie Chunlin, and Vale's Shipping and Distribution Director, Mr. Gurinder Singh.
In a statement on its website, the Brazilian company says:
"Vale and China Merchants agreed to enter a contract of affreightment for a period of 25 years which will be serviced by 10 very large ore carriers to be built by China Merchants for the transportation of Vale's iron ore from Brazil to China."
The 25-year agreement will add nearly 4 million DWT capacity to the world's dry bulk shipping sector.
Earlier this month, September 11, Vale signed an agreement to cooperate with China Ocean Shipping (Group) Co. where the Brazilian company agreed to transfer four Valemax vessels to COSCO for 25 years.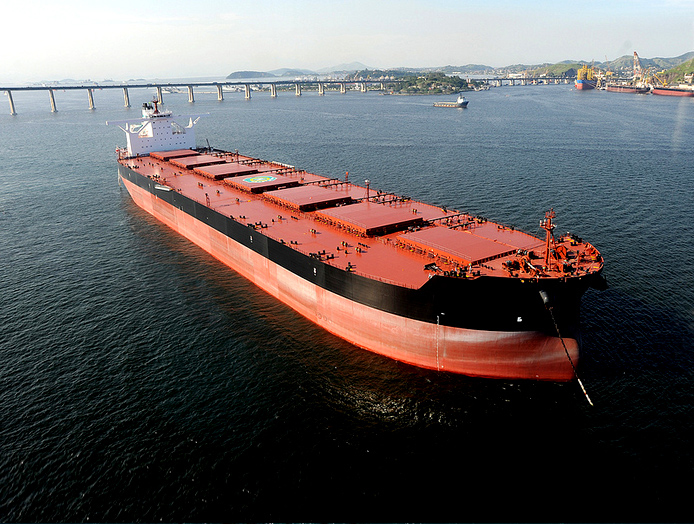 Valemax vessel image: Vale