The 280-metre COSCO boxship Wanhe has run aground off Aguadulce (Colombia).
The incident occurred on September 24 at around 4 a.m. local time.
The vessel was en route from Manzanillo laden with 731 containers. Wanhe was rounding a bend in the access channel to the Buenaventura terminal when it steered out of the navigation fairway while trying to give way to another vessel.
The Wanhe ran aground at a 14.5-metre depth. There were no reports of injuries or pollution, the vessel is not obstructing the entry or exit of vessels in Buenaventura.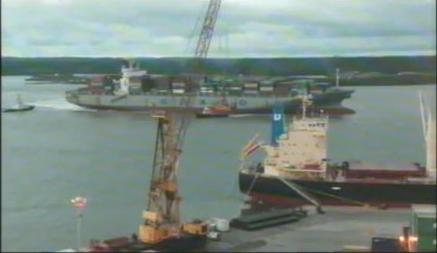 "Anyway, maritime control center will monitor the area to control entry and exit of cargo ships especially when it is simultaneously, giving priority to those who come into the bay," said a local naval officer.
Salvors have been dispatched to the scene to assist the vessel.
Wanhe (IMO number 9120774 and MMSI 351217000) was built in 1997 and is registered in Panama. The deadweight of the container ship is 69,285 DWT.