The Suez Canal Authority are now trying to pick up the containers dropped from the 8,749-TEU Hapag-Lloyd container vessel Colombo Express following a collision with the Maersk Tanjong early this morning in the Suez Canal.
The traffic in the area is delayed due to the impact between the two huge container vessels. The port authorities have launched an investigation into the exact course of events.
Inchcape Shipping Services, a ship agent, said:
"The Suez Canal Authority is currently trying to pick up the dropped containers from the eastern channel and both vessels will be moored at the canal lakes until the required investigations, paper work and maintenance have been completed."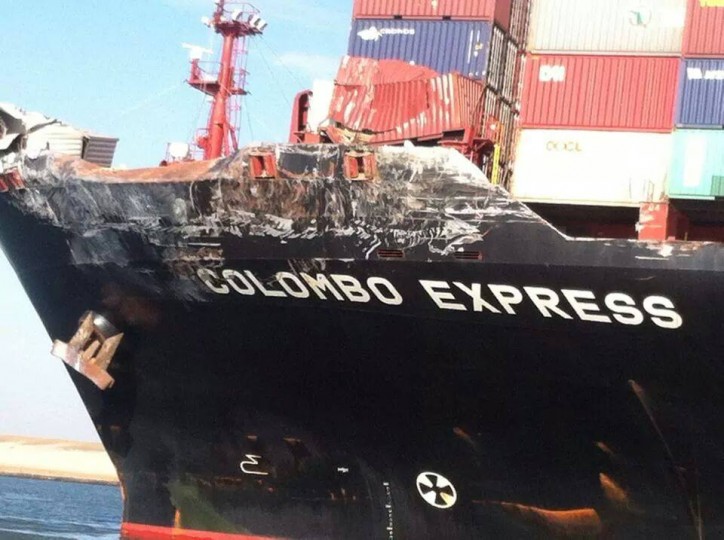 There were no reports of injuries or pollution. The press officer of Maersk Line, Michael Storgaard, said:
"There is no pollution. Unfortunately, perhaps smoked a couple of containers overboard. Both ships are seaworthy, and as it looks now, the most cosmetic damage."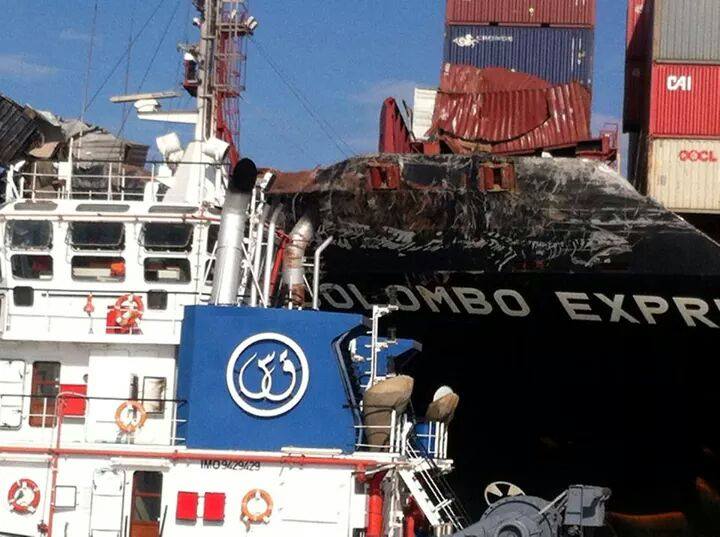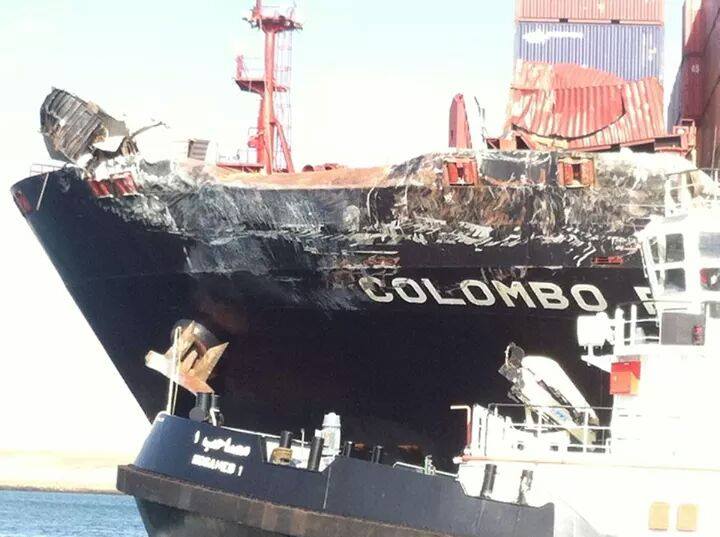 Videos and more photos of the collision: Colombo Express collides with Maersk Tanjong in Port Said