The vehicle carriers Neckar Highway and Baltic Breeze have collided in the Zeebrugge Pierre Vandamme lock.
The accident occurred on September 29 around 6 pm local time. Neckar Highway was en route from Grimsby to Malmo whilst Baltic Breeze outbound for Sheerness in the lock. There were no reports of injuries or pollution.
Half an hour after the accident, Neckar Highway docked at the Zweese Quay, Baltic Breeze was towed by Smit Kiwi and Smit Lion.
Neckar Highway (IMO number 9179995 and MMSI 212172000) was built in 1999. The Cyprus-registered car carrier is 99 metres long.
Current position of Neckar Highway.
Baltic Breeze (IMO number 8312590 and MMSI 563374000) was built in 1983 and is registred in Singapore. The length of the vessel is 158 metres, deadweight – 12,466 DWT.
Current position of Baltic Breeze.
Video of the collision between Neckar Highway and Baltic Breeze
Data provided by VTExplorer
Neckar Highway Image: Wolfgang Berthel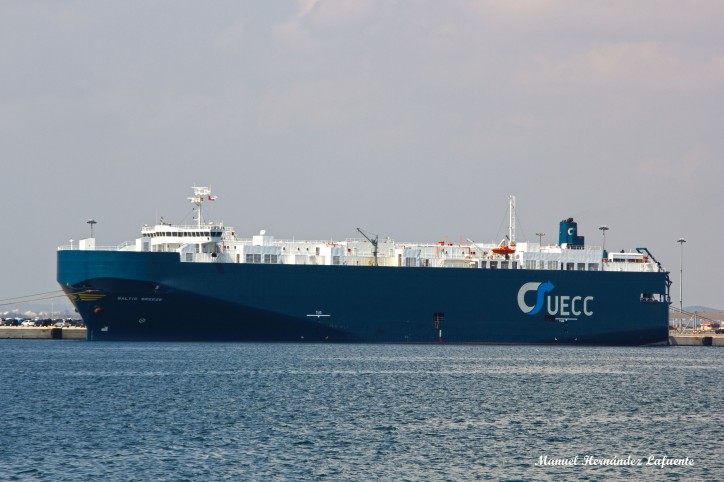 Baltic Breeze Image: Manuel Hernández Lafuente