Domnica Cemortan, the Moldovan lover of the captain of Costa Concordia, has claimed Schettino planned to run away by a helicopter from the sinking cruise liner abandoning passengers and crew. She made her revelation after giving Schettino an ultimatum of six days on her Facebook "to tell the truth".
The dancer also claimed she was part of the plan. In a statement for Oggi, she explained:
"We went up on bridge 11. Schettino has said that he was going to look at the condition of the ship, but really we were there to wait for a helicopter to take us away."
In a previous interview Ms Cemortan said she did not know why the captain told her to accompany him to deck 11 to inspect the vessel rather than some of his colleagues.
" While on board hell was unleashed, and dozens of people lost their lives, a quick and painless exit had been arranged for the privileged few," Dominica claimed.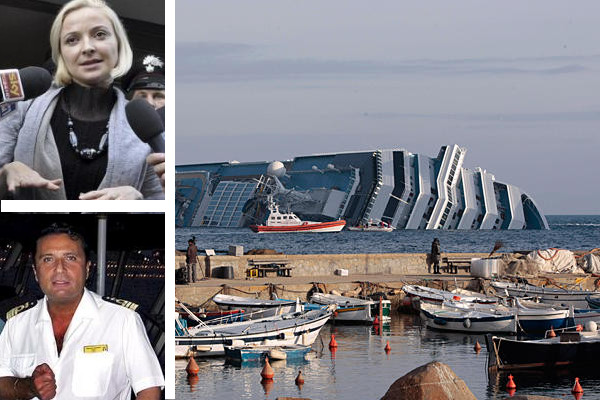 Source: DailyMail