The passenger vessel Amelia (MMSI 269057395) collided with the self-propelled barge Isala on the Scheldt - Rhine Canal. The accident occurred on October 2 near Bergen op Zoom.
The 1,121-tonne barge, laden with 1,050-tonne cargo of salt, suffered a technical failure which disabled the vessel. The Isala's crew were unable to control the barge and it went perpendicular on the fairway.
Having been unable to slow down, Amelia hit the 80-metre long barge amidships. The accident caused Isala to take in water which resulted in the sinking of the barge within 10 minutes after the collision. The two-man crew of Isala were rescued by the passenger ship.
The accident affected the traffic on the canal and vessels were diverted to alternate routes. The wreck of the barge was surrounded by booms to prevent pollution.
Yesterday, the cargo of Isala was lightened and it is expected that the wreck will be removed today.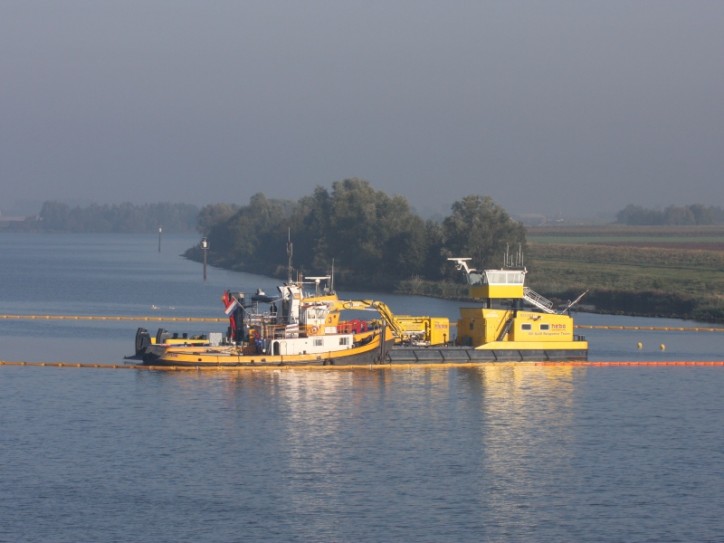 Image of the sinking site: pzc