The Panama Canal's new fleet of 14 tugs has been completed. The Canal received the last vessel on October 9. The 14th tractor tug is called Cerro Ancon.
Starting June 2013, the tugs have been gradually arriving from the Spanish ship building company Astilleros Armon, S.A. The contract for the construction of the boats was awarded in September 2011 after a tender opened to wide competition.
"These new tugboats will allow the Canal to offer a more efficient service to the global shipping industry and strengthen the waterway's capacity for the operation of the Third Set of Locks," was said in a press release by the Panama Canal Authority (ACP).
The newly received tugboats are named after several geographical landmarks in the country.
Currently, the fleet of the Panama Canal comprises 46 boats. The ACP hopes the fleet will be able to face the demand of the current and expanded Canal. The Post-Panamax vessels, transiting through the new locks, will be assisted by the additional capacity and locomotives (as used in the existing locks) will not be required.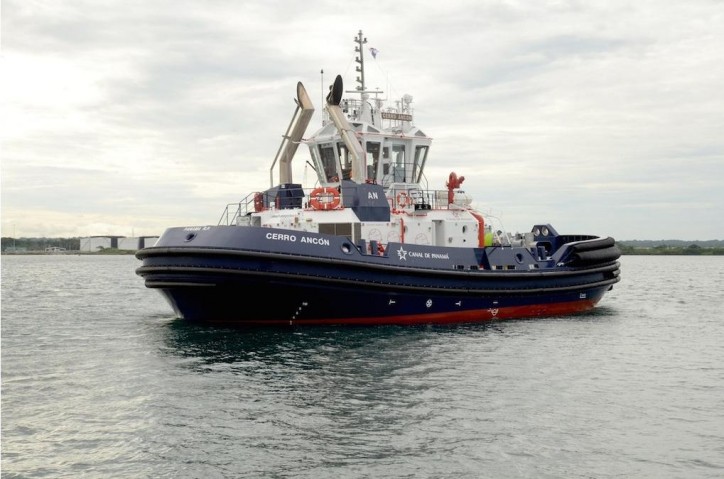 Source and image: ACP