Wartsila will provide the gas handling systems for six new very large ethane carriers (VLECs), being built at the Samsung Heavy Industries (SHI) yard in South Korea. The contract, signed in September, provides the commence of the deliveries in 2016.
With a capacity of 87,000 cubic metres, these vessels will be the biggest ethane carriers ever built. The new generation of VLECs will mainly transport ethane as feed stock to the petrochemical industry. As a segment of the marine gas carrying business, the ethane transportation is growing rapidly. It is expected that the trend will significantly increase the world's VLEC fleet in the next years.
Owner of the new-builds is the largest private sector enterprise in India, Reliance Group. The VLECs will be delivered starting at the end of 2016 and ending in early 2017. They will transport ethane from American shale gas to India.
The system, supplied by Wartsila, will represent a complete cargo handling package for each vessel including the process and arrangement engineering, all equipment related to the cargo handling, the deck tank and a specially constructed reliquefaction plant to handle the C-ethane.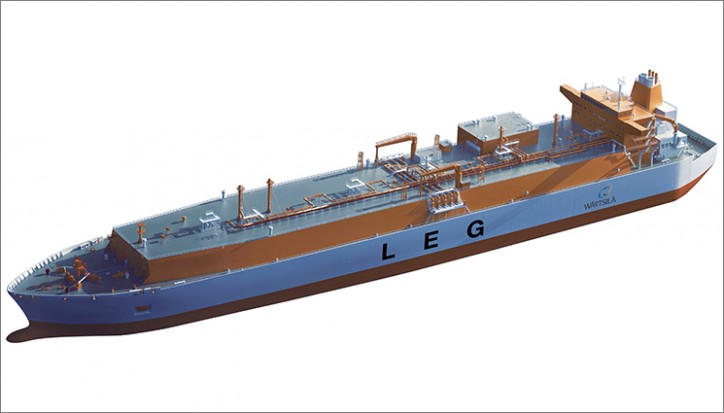 The Vice President for Flow and Gas Solutions, Wartsila Ship Power, Timo Koponen, commented:
"This is a valuable order and one that again emphasises Wärtsilä's competences and experience in gas handling systems. These state-of-the-art ethane carriers require state-of-the-art gas handling systems. Our technology and know-how in this field uniquely positions us to offer the most appropriate solutions for VLEC's, which is an application that is rapidly expanding."
Source & Image: Wartsila