The Chinese cargo vessel Run Wu 9 has sunk in the East China Sea. The incident occurred on Sunday morning (October 12).
Run Wu 9 was en route from Dongshan Dao to Ningbo. About 5 nautical miles south of Dachen Island (Zhenjiang province), the 15-man crew reported the vessel was taking in water amid strong winds and heavy waves. They asked for assistance and meanwhile managed to lower the lifeboats and abandoned the sinking vessel.
The rescue vessel Dong Hai Jiu 111 was dispatched by the East China Sea Rescue Bureau and reached the scene right on time to save the crew in distress. The seafarers were transferred to the rescued vessel just eight minutes before their 97-metre vessel sank completely.
Last received position of Run Wu 9
An investigation into the incident has been launched by the local authorities, the cause of the water ingress is still unknown.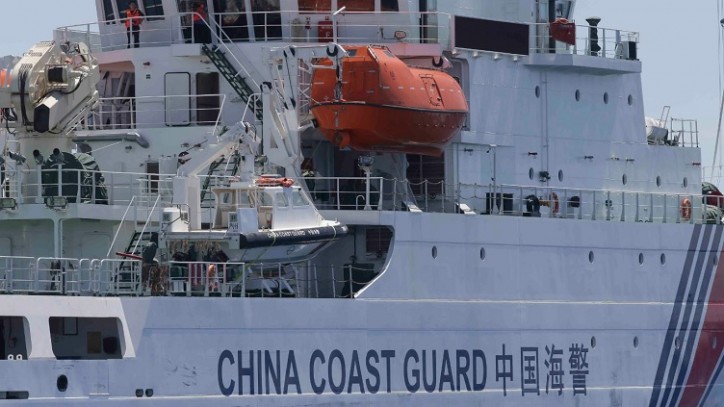 A China coast guard vessel: Image by PA