Maersk Line has opened a new container depot at Nexus Industrial Estate in Altona (Australia). The "latest state of the art" facility was opened by the Hon. David Hodgett MP, Victorian Minister for Ports and Major Projects.
The new depot houses a container wash bay facility with a capacity of 20,000 litres, "first-flush diversion" system for water treatment and a provision to "pre-trip" up to 180 TEU refrigerated containers prior to distribution. There is a container repair workshop facility spreading over 2,500 m2; a container survey area (1,500 m2) and a 43,000-m2 sealed yard.
The Operations and Customer Service Manager, Maersk Line – Australia, Anthony Randell, believes that the layout of the depot has been configured ensuring maximum optimisation of the available space. This, in turn, will allow Maersk to cater for future volume growth in the area.
"The new depot will also ensure we are more efficient in our container handling helping reduce truck and fork lift miles inside the depot which equates to improvement in truck turn times. We believe that we now have the most sophisticated and technologically advanced container depot set up in Australia," Anthony Randell added.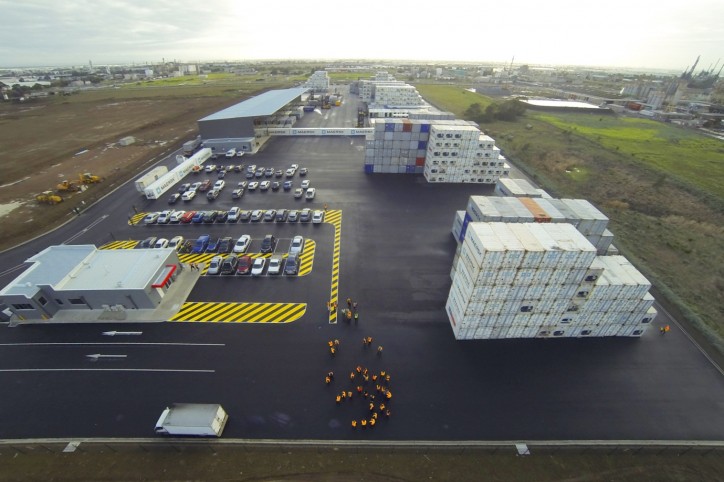 The owner of the Nexus Industrial Intermodal Terminal, Salta Properties, welcomed its new anchor tenant. The Executive Chairman of the company, Sam Tarascio Snr, said:
"Salta Properties welcomes Maersk Line to Nexus Industrial and has valued the opportunity to work with the international shipping line to develop an innovative solution to its business operations."
Source&Image: MaerskLineSocial