Captain Gulleik Svalastog is the lucky guy chosen to be at the helm of Viking first ocean ship Viking Star, sailing her first cruise April 2015.
Svalastog's sailing experience counts the amazing 45 years to Viking Cruises. He's held various senior ship management ranks and has also worked as superintendent for Crystal Cruises and Norwegian Cruise Line, and for Det Norske Veritas as a lead auditor. The most recent position of Captain Gulleik Svalastog was Color Line's captain.
Svalastog is a member of the team supervising the final outfitting of Viking Star, which will be christened in May 2015. Viking Star cruise itineraries are in the regions of the Mediterranean and Baltic Sea with seasonal relocation along the Atlantic coast.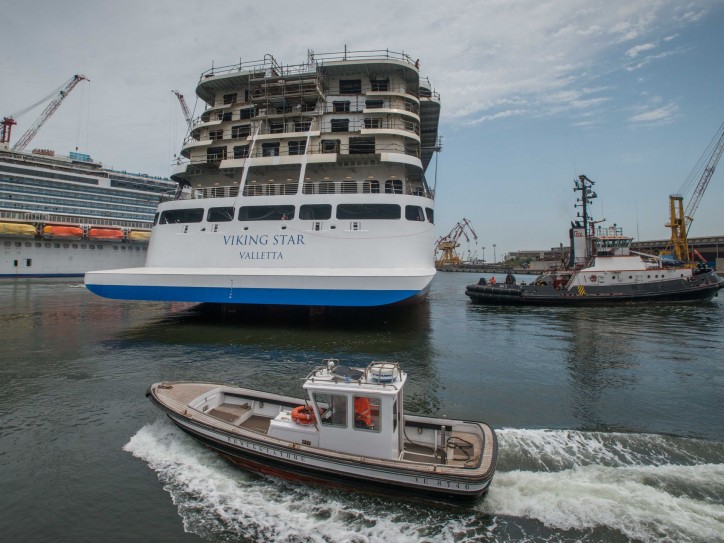 Image: Viking Ocean Cruises