The Australian scientist Aron Gingis, who is the head of the environmental consultancy firm Australian Management Consolidated, and a former Monash University academic, says there is a possibility to locate the vanished Malaysian plane by identifying cloud changes.
The cloud microphysics specialist believes that the changes in the cloud could show evidence of vapour trails caused by burning fuel emissions from the MH370.
The technology has already been used to locate wrecks in the north Pacific Ocean. Having used archival satellite data, Aron Gingis identified ship trails and the changes in cloud microphysics caused by emissions of floating vessels.
"I believe that we have a realistic chance to follow flight path of Malaysian Airline MH370 and follow its flight direction and possibly identifying its landing or crash site," he wrote to the Malaysian Authorities in the beginning of April.
His proposal was rejected by the "Operation Room" in Malaysia.
In the end of May, Aron Gingis wrote to the Australian Transport and Safety Bureau (ATSB).
"The ATSB asked for details of the techniques that Mr Gingis proposed to use, however Mr Gingis refused to provide information for consideration as he believed it could be detrimental to his commercial interests," the ATSB stated.
The Australian Hydro-meteorologist offered to do a reconnaissance for 17,500 dollars. According to news.com.au, ATSB confirmed it had the relevant archival satellite images, but no one had been engaged to examine them.
Meanwhile, over 670 square kilometres of the seafloor have already been searched. GO Phoenix is expected to arrive for its first port call at Fremantle on Tuesday to be resupplied. Fugro Discovery currently is on 36-hour sea trials following minor reconfiguration work. Тhe vessel will proceed to the search area on Wednesday.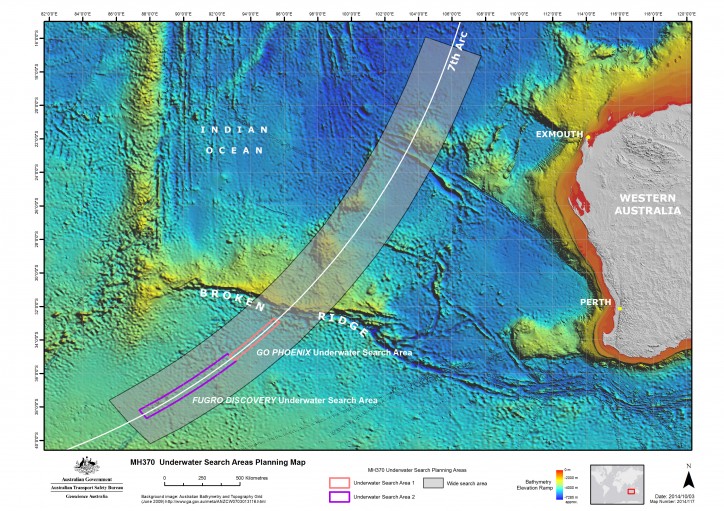 Sources: news.com.au, ATSB