The $1.5 billion contract for the expansion of the Suez Canal has been awarded to an European construction consortium, the Egyptian government made an announcement on October 18.
The consortium consists of Royal Boskalis Westminster N.V. (Boskalis), Jan de Nul, Van Oord and NMDC. The entitled shares will be equal - $375 million each.
According to the contract, the expansion provides construction of a parallel section to the canal. Its length will be approximatelly 50 km (31 miles) up to a 24-metre depth. The west branches of the canal at Kabreet, Bitter Lake, Devresoir and Balah will be widened and deepened. The new paralle section will allow the simultaneous transit of vessels in two directions.
According to Royal Boskalis Westminster N.V (world services provider operating in the dredging, maritime infrastructure and maritime services sectors), the majority of the dredging activities for the Suez canal expansion will involve 17 cutter suction dredgers. The project begins this year and is expected to be completed next year.
Currently, the canal that connects the Mediterranean Sea and the Red Sea stretches 190.25 km. The Suez Canal is the longest canal without any locks.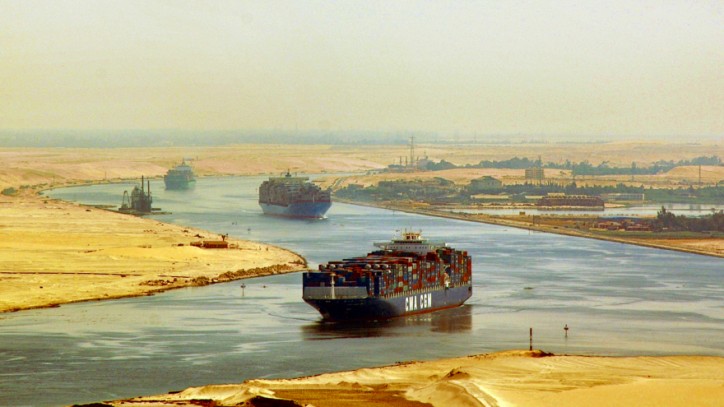 Related news: Egypt with plans for new Suez canal