The Japanese Navy warship JS Takanami and the European Union Naval Force (EU NAVFOR) flagship ITS Andrea Doria have conducted a counter-piracy exercise. It was held on October 16 in the Gulf of Aden. The parties aimed to strengthen their cooperation in combating piracy off the coast of Somalia.
The start of the drilling was a Bridge-to-Bridge communications exercise followed by the meeting onboard the Japnese vessel between Rear Admiral Guido Rando (Force Commander of the EU's Operation Atalanta), Captain Tsutomu Okawa (Commander of the Escort Division Six) and the Commanding Officer of JS Takanami Commander Hiroshi Ueda.
Admiral Rando said:
"Although the European Union and Japan are geographically far apart, we are very much global partners, sharing common values of democracy, maritime trade and freedom of navigation. Here today in the Gulf of Aden, we share the same goal to improve security at sea for all seafarers and I see it as a great opportunity to exercise together and to learn something from each other."
The sailors from both warships "crossed deck" and met each other. They exchanged experiences and to share information on different topics. The meeting was followed by maneuvering in formation exercise and helicopter flying operations. The main part of the drilling was a simulated boarding operation. The two boarding teams simulated the boarding of a suspected pirate ship working together.
Having completed the exercise, both warships resumed their operations in the Gulf of Aden.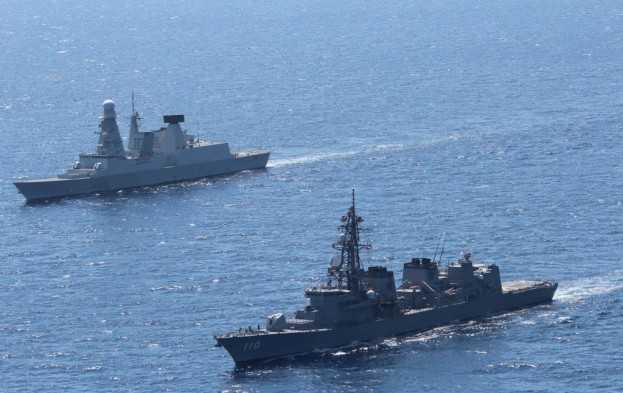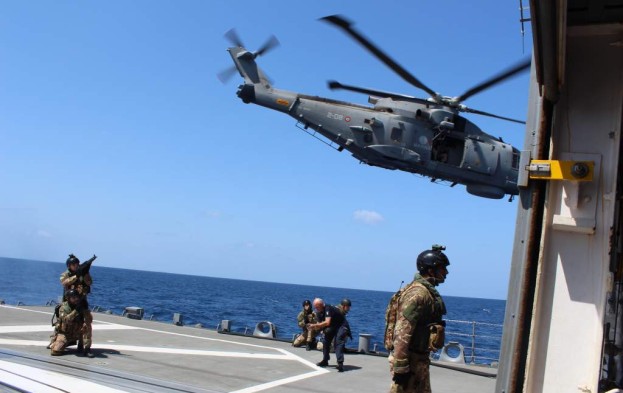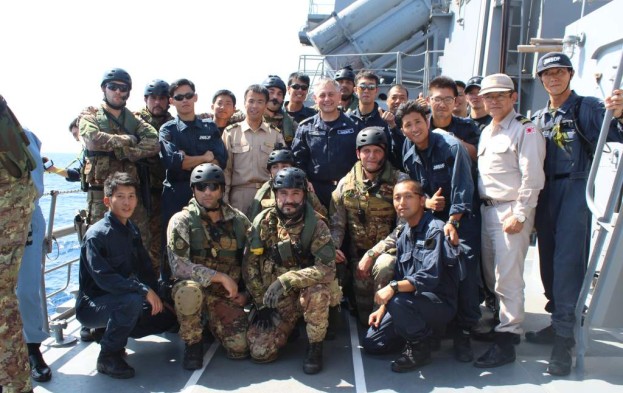 Source&Images: eunavfor