A storm in the North sea was the reason for loss of wood cargo and 10 containers off Terschelling.
On October 22 at 3.20 am local time, the vessel Ernst Hagedorn reported that it had lost 60 packets of its wood cargo due to storm. The incident occurred while the vessel was en route from Gothenburg to Shoreham, 65 km north of Terschelling.
The Dutch Coast Guard dispatched a plane to the scene and the cargo was found some 45 kilometers north of Ameland. The traffic in the area was suspended.
Ernst Hagedorn (IMO number 8806149 and MMSI 305295000) is a general cargo vessel built in1989. The 98-metre vessel is registerd in Antigua & Barbuda.
Current position of Ernst Hagedorn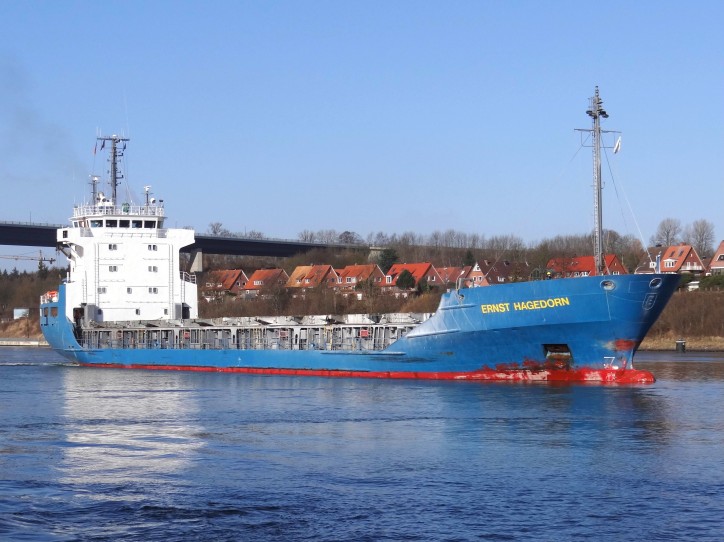 Image: Wolfgang Berthel
About three hours later, at 7:40 am local time, the Grande Francia reported that 4 of its 40-foot containers had felt overboard some 16 km north of Terschelling. Sevral hours later, another 6 containers were lost due to huge waves, a few more boxes onboard were damaged.
The aircraft dispatched by the Coast Guard spotted only one container at the German-Dutch frontier. The other nine are suspected to have sunk.
Grande Francia (IMO number 9246592 and MMSI 247078800) is a ro-ro cargo vessel built in 2002. The 56,738-GT vessel is registered in Italy.
Current position of Grande Francia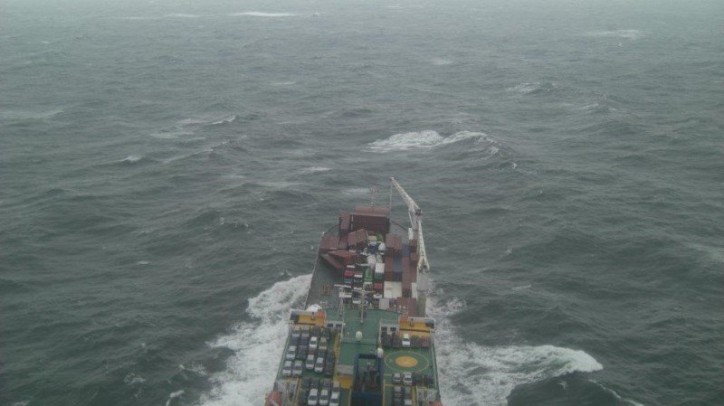 Source & Photo: Dutch Coast Guard