The crew of the specialised reefer ship Crown Sapphire is this year's winner of the Amver Assisted Rescue at Sea Award. The award was presented at the Lloyds List Global Awards in London.
The crew of Crown Sapphire was recognised for their brave efforts while rescuing two sailors from a yacht in the Atlantic Ocean this March. The operation was accomplished in severe weather conditions.
On March 4, the vessel was en route from San Antonio Este, Argentina, to Wilmington,Delaware, when a distress call from a nearby yacht was received. Captain Gurmit Wig, commander of Crown Sapphire, gave the order to alter course toward the yacht, which was taking in water.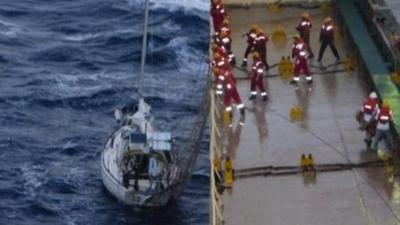 Although the weather was treacherous, Captain Wig skilfully manoeuvred its vessel. Having used the already prepared rescue gear in swells of 5–6 meters, the crew of Crown Sapphire rescued the sailors.
They were later disembarked in good health condition at the port of Wilmington.
The crew of Crown Sapphire comprises 21 members from India, Russia, Ukraine and the Philippines.
The Panama-flagged vessel is owned by NYK Reefers Ltd. and operated by NYK Cool AB. Manger of the reefer is Wallem Ship Management.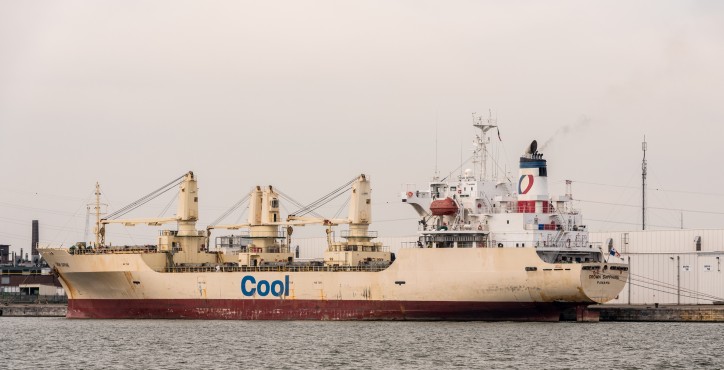 Image: Kurt Lagrou