The 170,082-DWT bulk carrier New Katerina has been damaged by a fire, which broke out in her cargo hold. The incident occurred on October 23 shortly after noon in an excavator working in the Westport of Amsterdam. The New Katerina was laden with coal cargo.
The vessel's crew managed to leave the bulk carrier in time and there were no reports of injuries.
The blaze was brought under control around 2:15 pm local time, but it took four more hours for the fire brigade, with the support of Port Service boats, to fully extinguish the fire.
New Katerina (IMO number 9138953 and MMSI 351345000) was built in 1997. The 280-metre bulk carrier is registered in Panama.
Current position of New Katerina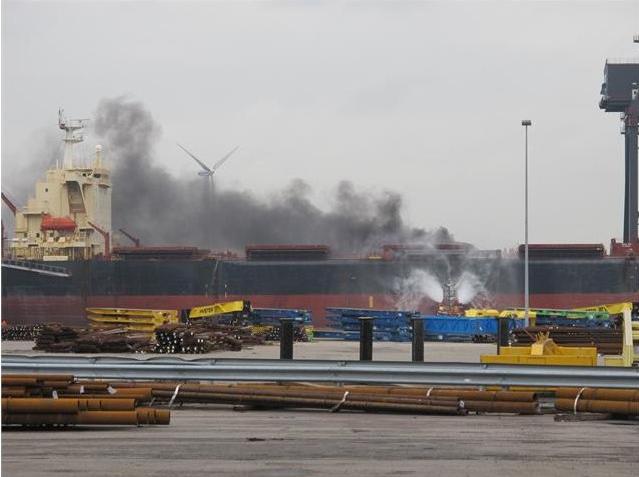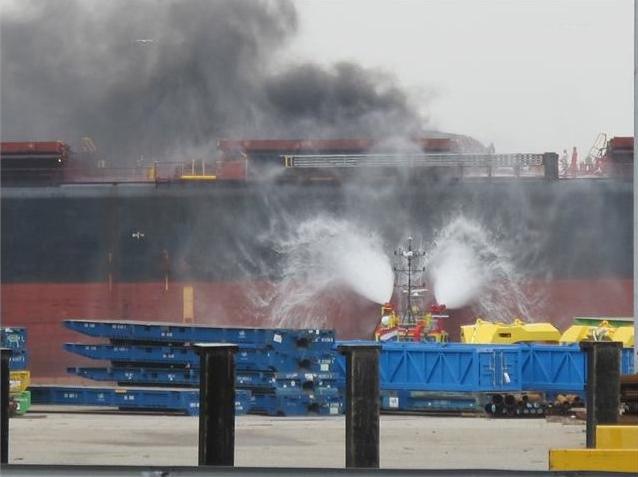 Images: HVF