The trend for drop in year-on-year base in the new-building orders was kept in September 2014.
According to statistics provided by the Greek broker Golden Destiny, the drop for the last month is nearly 50% - 183 new orders compared to 360 in September last year.
The bulker orders are 44% down – 72 orders for September 2014, while in 2013 they were 128. Japanese yards received almost all orders for Ultramax (21 for last month, 55 for September 2013) and Kamsarmax (18 orders for last month). In total, the Japanese yards secured 47 new bulker orders which gave them the top ranking as the biggest builder of bulkers, the previous leader, China, received only 24 orders.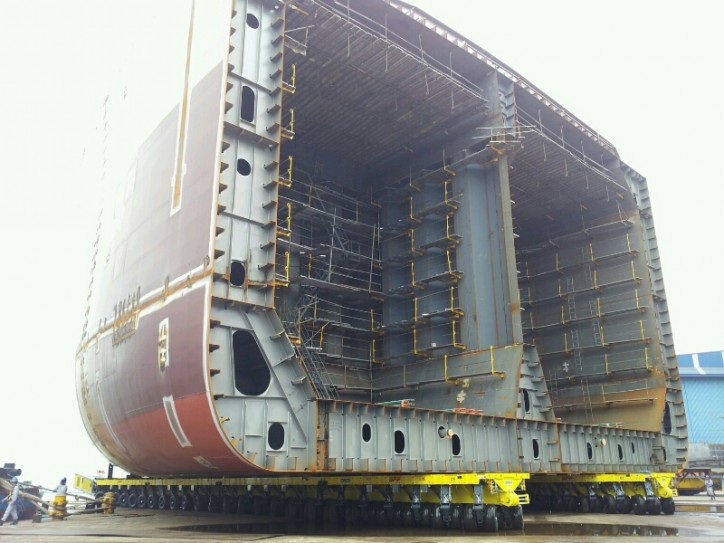 Last year in September, the dry bulk freight rates rallied (Baltic Dry Index over 2,000 points) unlike this year. The ban on raw ore exports by Indonesia has impacted the small and mid-sized bulkers. Downwards pressure on freight rates was also caused by the thin cargo volumes out of Brazil.
The tanker orders are half down – 30 orders this September, while in 2013 they were 61. Fourteen of the orders were placed in South Korean yards, Chinese got 10 and Japanese – six.
The container ship newbuilding orders placed in September are 16, compared to 40 in September 2013.