Sweden has called off the search for the suspected mysterious submarine in Swedish waters. The announcement came today, a week after the start of the search.
The Swedish authorities confirmed that the military team involved in the search has been withdrawn. The spokeswoman for the Swedish Defence Ministry, Ingela Nilsson, said:
"The hunt is over, and now the time has come to analyze what happened. Everyone inSweden has been talking about the hunt, and people were proud to see our military can conduct a large operation like this."
The mobilization, which started on October 17, has been the biggest one since the end of the Cold War. The hunt was provoked by spotted signs of a possible vessel in the Stockholm archipelago. The Swedish authorities suspected that a foreign submarine had infiltrated the country's territorial waters.
Two days ago, a military official confirmed Sweden was prepared to use armed force against the vessel if it was found.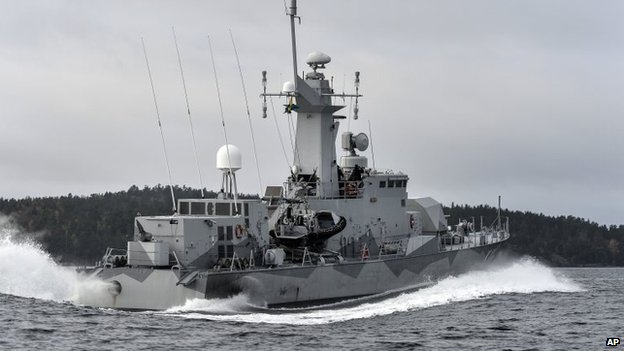 Speculations suggested Russians were testing a new mini submarine. According to rumors, a mysterious man in black was spotted wading near an unidentified craft. Russia denied all accusations.
As a conclusion Ms. Nilsson commented:
"I wouldn't say people are disappointed the search is over. The armed forces have done what they could and took it seriously. People are not afraid."
Video: Sweden submarine hunt - in 60 seconds
Video: BBC
Related news: Sweden scours off Stockholm for suspected Russian submarine