Panama Canal has received the first lock gate for its Pacific side. The smallest 22-metre gate (weight 2,300 tons) was delivered by Crowley Maritime Corp.'s heavy lift barge 455 4.
The tallest gates will be located in lock head four facing the Pacific Ocean and they will be 33-metre high. Their average weight will be 3,400 tonnes.
The first gate shipment arrived in Panama in August last year. The second shipment was this June while the third last month. The last shipment has already left Italy and is due to arrive in November. Responsible for the transport of all eight gates is Crowley.
The 105-foot 455 4 was contracted by Sarens, a heavy lift company based in Belgium. It transported the gates from Cristobal to Grupo Unidos por el Canal SA's (GUPC SA) construction dock.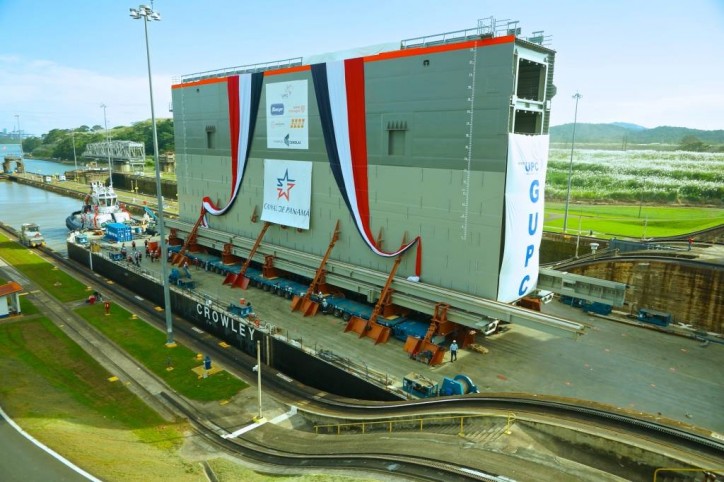 Image: Crowley
John Ara, vice president Crowley solutions group, explained:
"Crowley provided Sarens the barge to complete this important step in the historical expansion of the Panama Canal, As family-owned, privately-held companies, both keenly focused on safety, integrity and high performance, working together proved to be a successful partnership for a project that the entire world is literally watching."
According to the Panama Canal Authority (PCA), 455 4 will deliver another gate in October. In the next two months three more are expected.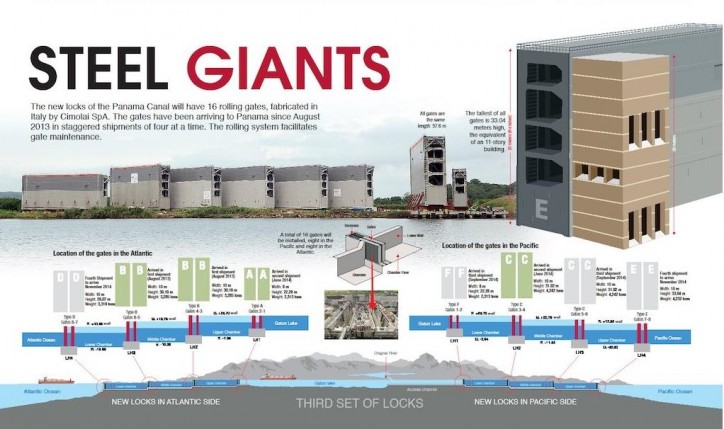 Courtesy: ACP