The 138-metre car carrier Auto Baltic has been damaged as it allided with the quay while entering the Bremerhaven northern lock.
The allision occurred on Sunday evening (October 26). Having arrived from St. Petersburg, Auto Baltic was entering the lock stern first when it port side hit the quay. The incident was caused by maneuvering mistake by the captain. He admitted misjudging the wind and current conditions, but still tried to avoid the allision.
As a result of the incident, Auto Baltic sustained hull damage and some rafters bent. The quya was damaged too. Currently, the vessel is in the Kaiser Dock 2. Further assessment will decide if the vehicle carrier will be repaired in Bremerhaven.
Auto Baltic (IMO number 9121998 and MMSI 230344000) was built in 1996. The 18,979-GT vessel is registered in Finland.
Current position of Auto Baltic.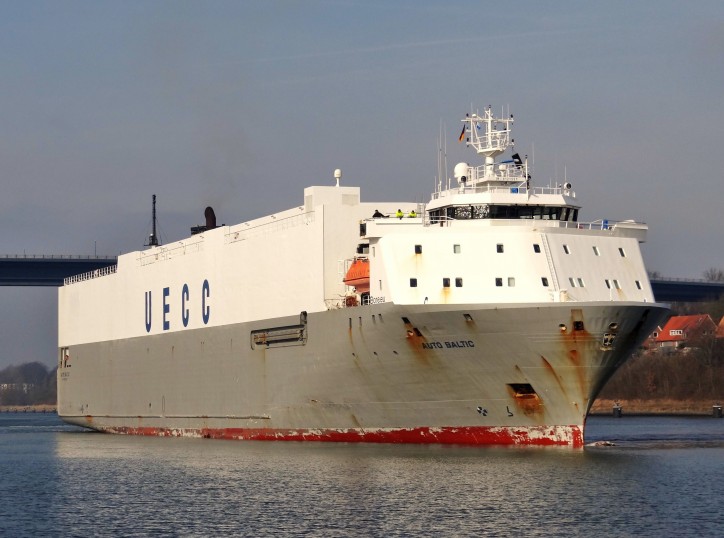 Image: Wolfgang Berthel