The general cargo vessel Kertu, which was in danger of capsizing as it ran aground off Sweden, has been stabilized.
The vessel sustained several bottom hull breaches, including fuel tanks, which resulted in oil leaks and water ingress. The crew, except the captain and the chief engineer were evacuated yesterday.
According to the Swedish Coast Guard (SCG), the water ingress was under control by 8 pm local time yesterday. The level of the water was reduced to 1.5 meters from 4 meters.
The vessel headed for Oxelosund towed by KBV 002 Triton (IMO 9380453) with speed of about two knots. They were also escorted by several SCG rescue vessels. Kertu docked safely at the Port of Oxelosund.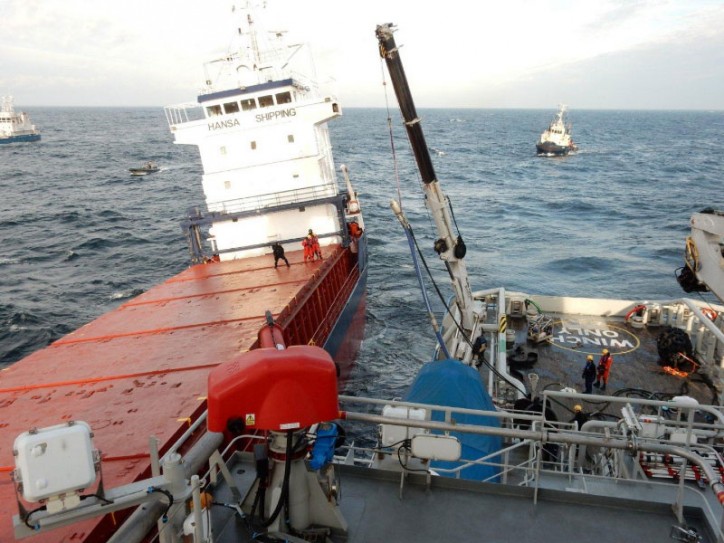 Image: Swedish Coast Guard
Related news: Cargo vessel Kertu in danger of sinking as it ran aground off Sweden