One of the two container vessels that collided in Port Klang, San Felipe, was still on fire as of yesterday afternoon.
A spokesman from the Port Klang Authority (PKA) confirmed that the fire on board the other vessel involved in the accident, Al Riffa, had been extinguished by 8:30 pm local time on Tuesday.
San Felipe has been towed to the outer anchorage of Pintu Gedung where it anchored with the firefighting efforts continuing.
The two container vessels caught fire after brushing against each other three days ago at the Malaysian port. An investigation into the accident has already been launched. The type of the cargo on both vessels is yet to be determined.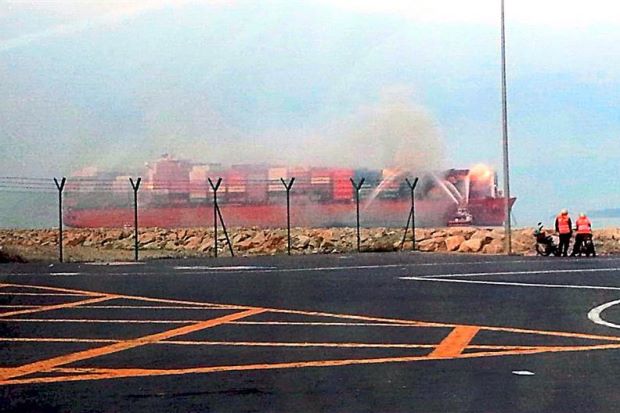 Related news and video replay of the accident: Major fire as two container ships collide in Port Klang