The refrigerated cargo vessel Atlantic Lady has collided with the Marshall Islands-registered tanker Kraslava between Malmo and Copenhagen.
The accident occurred in the Drogden Channel, Ore Sound on Saturday at around 1:21 pm UTC. Atlantic Lady was heading towards the Bear Island from St. Petersburg while the Kraslava was heading towards St. Petersburg in ballast from Santa Cruz.
As a result of the accident, the superstructure of Atlantic Lady sustained significant damage – numerous of its cabins were destroyed while the Kraslava suffered a large bow's gash on the starboard side. There were no reports of injuries or pollution relleased.
Video replay of the collision between Atlantic Lady and Kraslava
Video provided by VT Explorer
Following the accident, Atlantic Lady reached Copenhagen where she anchored while Kraslava headed towards Koge Bay.
Current Position of Atlantic Lady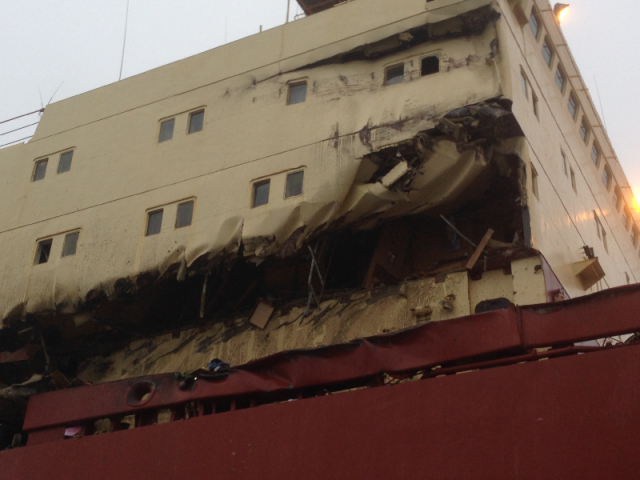 Image: kustbevakningen.se