The cruise vessel Marco Polo has successfully been refloated after it ran aground in northern Norway on November 1.
The Bahamas-registered vessel was just dropping an anchor when the high winds in the area sent it into the soft mud. The cruise liner got stuck near Leknes. The local rescue service dispatched a coastguard vessel and several tugboats to the scene hoping to pull the 22,00-tonne liner.
A spokesman confirmed there were no injured passengers.
"There has been no oil pollution arising out of the incident and none of the 763 mainly British passengers or crew have been injured.

"Passengers wishing to go ashore were transferred by tender and the local tour programme continued as scheduled," he said.
The vessel managed to refloat during the high tides using its own means. It later docked at Buksnesfjord's quay and was reported to "function normally."
In the begging of the year, the same liner was reported to have run aground briefly in a nearby archipelago. In February 2014, one was killed and several others were injured on board Marco Polo as a freak wave crashed through windows during storms in the English Channel.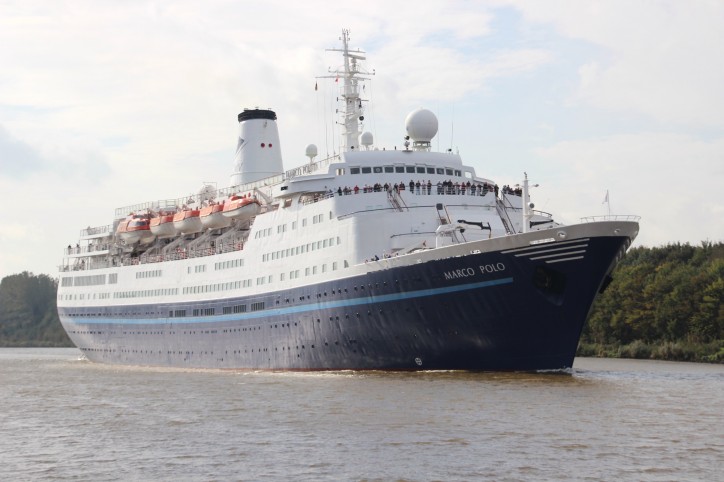 Image: Dieter Kroepelin