The corpse found in the Costa Cooncordia wreck is believed to be the last victim in the disaster, according to the Italian coast guard. It is thought that the person unaccounted for almost three years has been found.
The Indian waiter Russel Rebello had been the one left missing after the luxury cruise liner sank in January 2012 resulting in 32 deaths.
According to Reuters, a Coast Guard spokeswoman in the northern port city of Genoa, where the wreck was towed for scrap, the "body found on the ship was assumed to be the last victim, Russel Rebello."
The last corpse was found in August on the ship and the Italian authorities announced that tests would be run to determine if they belong to the Indian waiter. Later there were rumors the remains were bones of a lamb.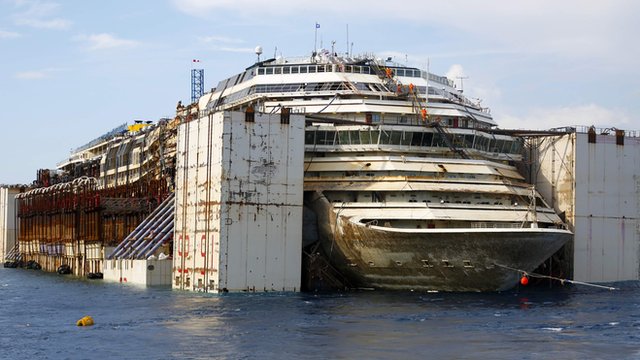 Source: Reuters