A part of a construction barrier has been thrown from the bridge over the Kiel Canal at Grünental, Steinburg, on board the passing under cargo vessel Catalina D.
The incident occurred on November 2, in the night. The cargo vessel was en route from Ceuta to Gdynia when its foreship deck was struck by a 25-kg block. The heavy object fell from a 40-metre height, which resulted in a dent on the deck.
None of the crew was injured, because at that time they were inside the accommodation block.
At 4.30 am local time Catalina D docked in the Kiel-Holtenau canal locks and the block was handed over to the police. Hour and a half later, the cargo vessel continued towards it destination.
Current position of Catalina D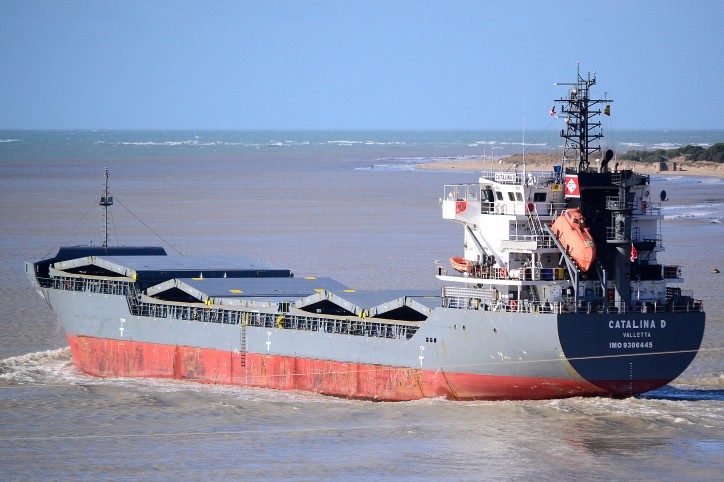 Image: JUANDOFER
An investigation into the incident has been launched. It was so far revealed that the block is a construction site barrier foot, but there was no such on the bridge. The local police is searching for witnesses who can give any information.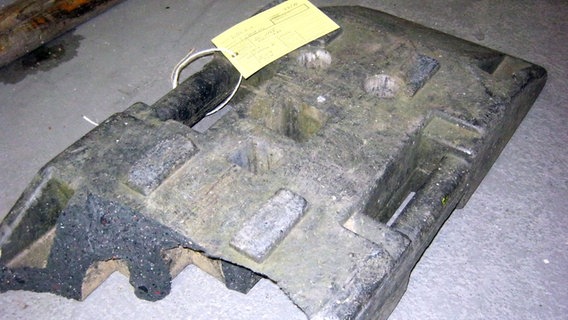 Image of the block: Water Protection Police, station Brunsbuttel