The submarine chaser Kerch, one of the large vessels in the Russian Black Sea Fleet, has caught fire in Sevastopol where she has been undergoing service maintenance.
According to the Russian Navy, on Tuesday at 2.12 a.m. GMT, the fire erupted in the aft of the vessel. Immediately teams were dispatched from the Black Sea Fleet rescue unit and Emergencies Ministry fire-fighting service to the scene. They managed to stop the spreading of the fire to other compartments and the fire was limited to some 100 m2. It was confirmed that the fire was contained an hour and a half later.
There were no reports of injuries. A special team has been engaged in probing the incident.
The submarine chaser Kerch is one of two first-rank battleships in the Russian Black Sea Fleet. The vessel entered service in 1969 for the Soviet Navy. She is the last active Kara-class cruiser and is slated to remain in service till 2019.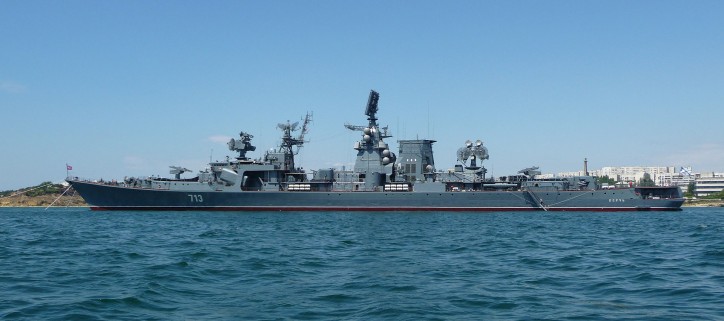 Image: George Chernilevsky
Source: TASS