The self-propelled barge Rothensee (MMSI 211555320) has broken in two during salvage works.
On October 28, the vessel collided with another one in the Mittelland Canal near Oebisfelde (Germany). The barge quickly sank in some 5 feet of water with its 800-tonne iron bars cargo. There were no injuries, but the sunken barge blocked the traffic in the Mittelland Canal.
The salvage team, dispatched to the scene, managed to recover the cargo and started lifting the Rothensee using a floating crane. Having pulled the stern 3 metres above the water, a 1.5-metre long crack occurred just behind the wheelhouse and halted the salvage efforts.
The Rothense was stabilised by welded steel plates and the operations restarted. Upon completing the salvage, the barge will be scrapped in a berth located nearby.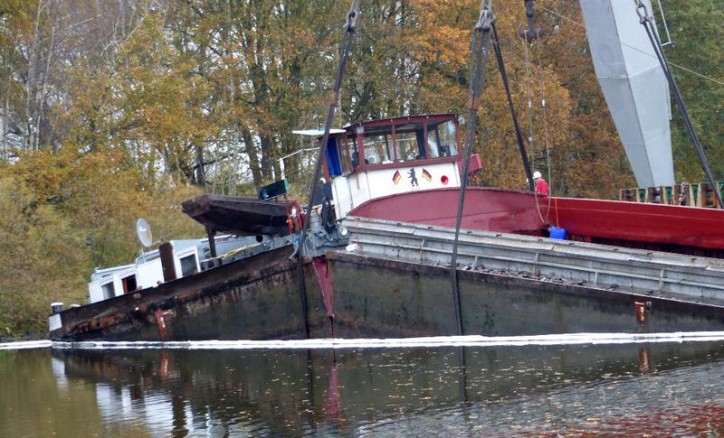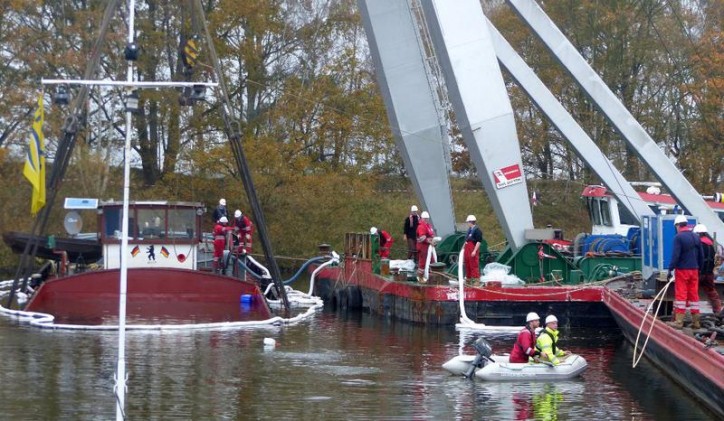 Images: haz.de