Two Turkish seafarers have been kidnapped in Nigerian waters as pirates attacked their tanker Basat.
The mishap occurred in the morning of November 5 while the vessel was en route from Douala (Cameroon) to Abidjan (Cote d'Ivoire) with 14-man crew onboard. The 132-metre vessel was boarded by armed Nigerian pirates who opened fire with riffles and took control over the vessel.
Twelve of the Turkish crew members manged to hide, but the other two (Emrah Samancioglu and Murat Yilmaz) were kidnapped. Upon leaving the tanker, the pirates took also the valuable belongings of the crew.
According to reports, the pirates called a Tuzla's crew company demanding a ransom of $5m. After negotiation, the ransom was lowered to $500,000. No further details have been provided so far.
Basat (IMO number 9447029 and MMSI 249255000) was built in 2008 and is registered in Malta. The 10,745-DWT product tanker is owned by Tersan Deniz.
The tanker arrived in Abidjan yesterday and currently is anchored there.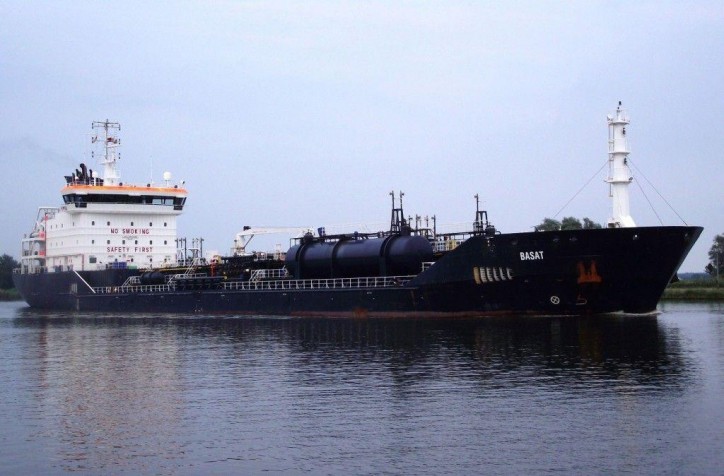 Image: L.J.Axt