The cargo vessel Phuc Xuan 68 (IMO number 8665753) has sank as it collided with Nam Vy 69 (IMO number 8666056) 10 nm southeast of the coast of Nha Trang (Khanh Hoa, Vietnam). Search is ongoing for eight missing sailors. The accident occurred on Sunday at about 1:30 am local time.
The Phuc Xuan 68 was laden with iron and had 11-man crew on board. The Nam Vy 69 was laden with 2,500 tonnes of corn, soybean meal and animal feed.
The accident resulted in damage of the Phuc Xuan 68 's cargo holds which caused the vessel to start taking in water. Five minutes later, it sank completely. Its crew had no time to put on their life jackets. Three of the seafarers were rescued by Nam Vy 69 while the other eight went missing.
The Search and Rescue Center (Region 4) and Khanh Hoa Border Guard have dispatched several boats to the site. The director of the Vietnam Maritime Department, Nguyen Nhat, said for a local newspaper:
"It cannot be ruled out that the missing sailors are still alive. There were instances in which the missing victims survived intact after two or three days".
According to the local authorities, strong winds and rough waves were recorded at the site of the accident. The sunken Phuc Xuan 68 currently is resting in some 80 meters of water.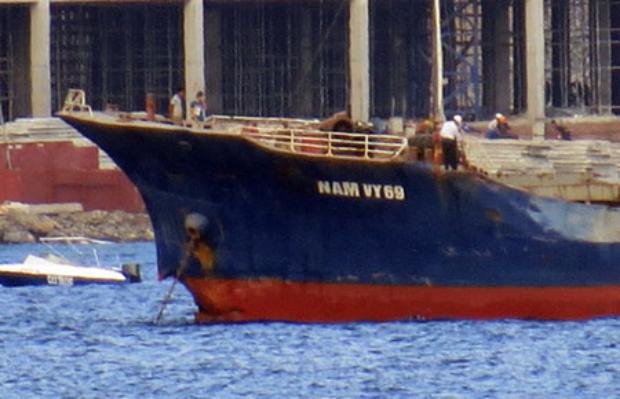 Image of the damaged Nam Vy 69: thanhtra.com.vn