The Panama-flagged bulk carrier Ikan Sudip has been detained in Longview for major safety discrepancies, the US Coast Guard (USCG) informed.
The violations were discovered on November 5 during a routine inspection by Coast Guard Marine Safety Unit (MSU) in Portland.
Capt. Pat Ropp, Sector Columbia River officer in charge of marine inspection and commanding officer of MSU Portland, explained:
"The risks posed by the safety discrepancies rendered the vessel substandard with respect to U.S. and international law. The deficiencies were determined to pose significant risk to the safety of the vessel, crew and port. They collectively indicate that the vessel is unfit to proceed to sea."
The discrepancies found were related to the poor condition of various piping systems in the machinery spaces. Furthermore, the inspectors found that 50% of the fire hoses onboard Ikan Sudip were deteriorated and inoperable which would significantly reduce the firefighting abilities of the crew.
The USCG, together with the crew, the owner and the manger of the Ikan Sudip are working to mitigate the discrepancies. The vessel will depart towards its destination, Manila, after all necessary repairs have been completed.
Ikan Sudip (IMO number 9339454 and MMSI 372304000) was built in 2008. The 56,055-DWT vessel is owned by Grace Hawk Shipping S.A.
Current position of Ikan Sudip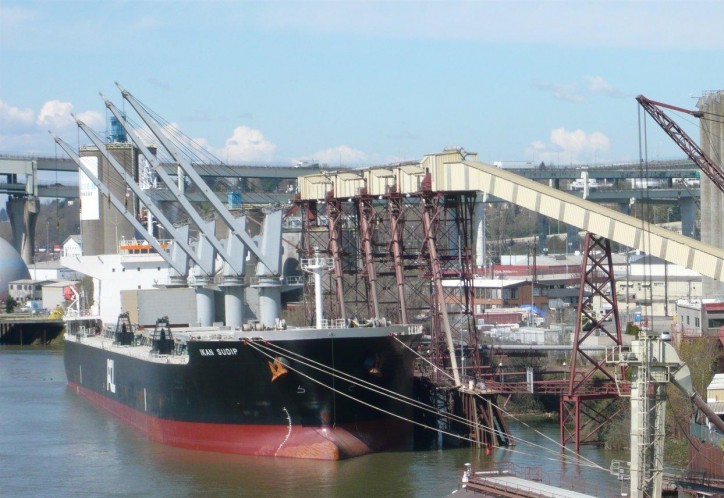 Source: USCGNews