The captain of the sunken ferry Sewol has been found guilty of negligence and will spend 36 years in prison, a South Korean court ruled yesterday. Prosecutors charged Lee Joon-seok with homicide and called for the death penalty, but the captain was acquitted on that charge.
Sewol capsized in April with 476 people on board. The disaster resulted in more than 300 victims, mainly pupils.
The chief engineer of the ferry, Park, was jailed for 30 years as he was found guilty of murder. The other defendants, also crew members, will stay in prison up to 20 years for violating maritime law and abandoning passengers.
The families of the victims were angry with the decision.
"It's not fair. What about the lives of our children? They deserve worse than death," a woman reportedly screamed in the end of the trail.
The search for bodies in the sunken ferry was called off hours before the ruling. The number of bodies retrieved so far is 295, the unaccounted for are nine.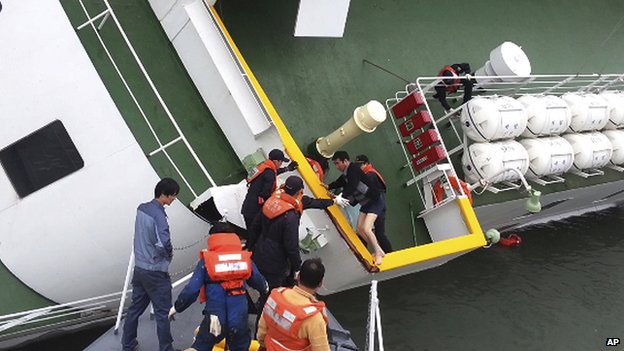 The employees of Chonghaejin Marine Co., Sewol operator, are on a separate trail. Yoo Byung-eun, who was the owner of the company, was found dead after he had disappeared.
A week ago, three of his relatives were sent to prison for embezzlement. Next month, a court in France will decide if Yoo's daughter will be extradited facing similar accusations.