Two allisions occurred for less than a week in Travemunde, Germany.
Yesterday, the 18,250-DWT Pulpca (IMO number 9345386 and MMSI 245097000) struck the Travemunde's quay and a nearby vessel. The mishap occurred while the 205-metre ferry was arriving from Gdynia carrying 20-man crew and one passenger.
The Pulpca steered too close to the starboard side which forced the vessel into the quay along with the nearby ferry Stena Flavia.
The 186-metre Stena Flavia was damaged lightly (a lifeboat and a rail), unlike the quay which had its buildings and equipment significantly damaged. There were no reports of injuries or pollution released.
The two ferries have been detained by the Lubeck police until the investigation is completed. During the accident, the visibility in the area was limited due to fog, according to reports.
On November 6, the 190-metre Transpulp allided with a pier in Travemunde. The ro-ro cargo vessel was en route to Gothenburg with 15-man crew on board. Having veered off course, it rammed into the concrete pier causing significant damage to the pier as well as to its bulbous bow.
There were no reports of injuries or pollution released. The investigation found the Transpulp had suffered an engine failure while it was turning to starboard.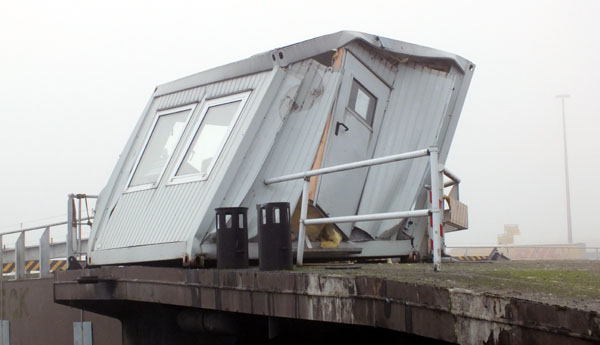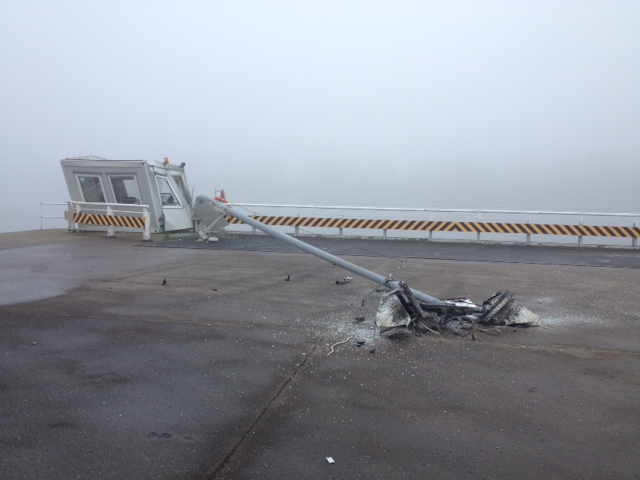 Images of the damaged quay: hl-live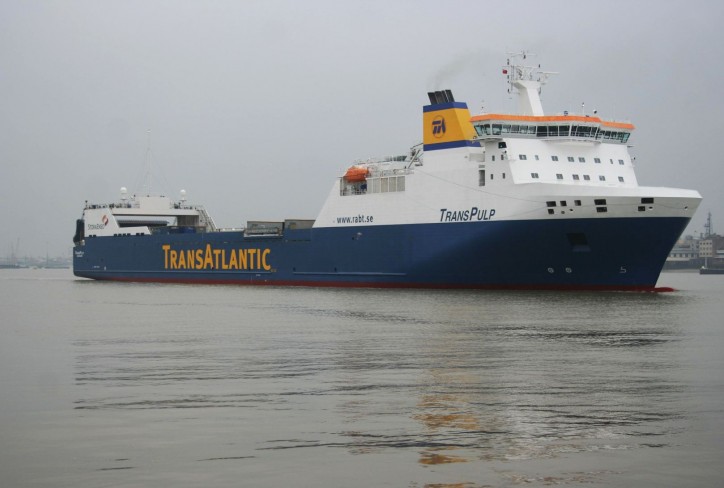 Image: Robin E. West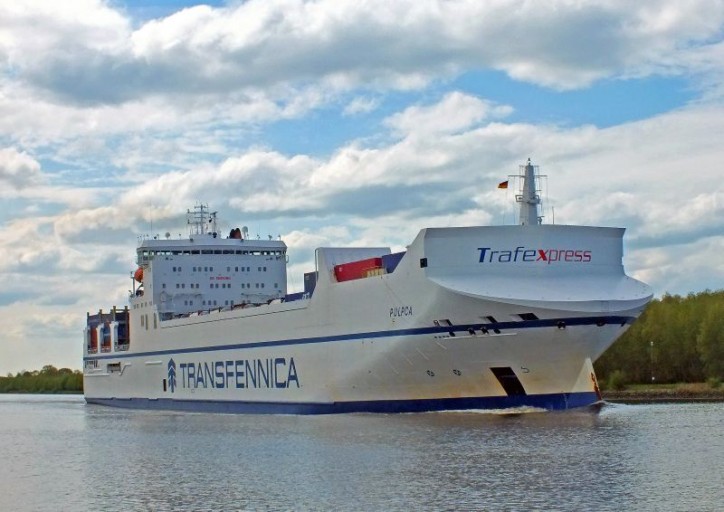 Image: L.J.Axt