DP World London Gateway has received confirmation for new deep-sea container shipping services as it celebrates the first year of its opening.
DP World London Gateway CEO, Simon Moore, was delighted to announce the new services. According to him, this is a real vote in the service levels, facilities and location of the hub.
"Shipping lines and shippers are increasingly recognising the benefits of using the UK's new deep-water container port. DP World London Gateway continues to expand its network of services, adding to the choices for shippers looking to streamline their supply chains, cut their costs and reduce their carbon footprint," he added.
Starting from December, the Mediterranean Shipping Company (MSC) service from South Africa to UK/Northwest Europe will switch from Port of Felixstowe, making a direct call into London Gateway. According to MSC, the new rotation will offer the best possible port coverage in the United Kingdom. The first call of MSC vessel into DP World London Gateway will be MSC Rita, due to arrive on December 7.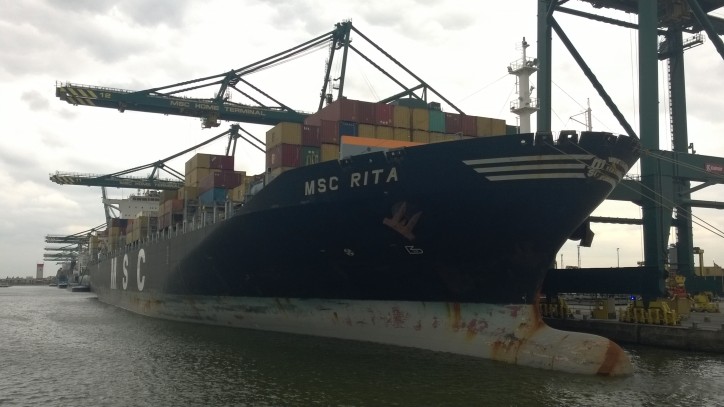 Image of MSC Rita in Antwerpen: Richard
DP World London Gateway will be the UK port of call for a brand new service of Hamburg Sud. The first vessel of the weekly, fixed-day Europe-Mexico-Caribbean Service (EMCS) will be Cap Beaufort, calling this week.
Furthermore, the Chilean line CSAV will include London Gateway in its Europe-Middle East/India (IMEX) services with a weekly call.
Image of DP World London Gateway Berth 2: DP World London Gateway
Source: DP World London Gateway