The Panama Canal Expansion Project has entered into its final stages with the arrival of the final shipment of gates for the new locks. It included two gates to be used in the Pacific side and two in the Atlantic side.
The last shipment was delivered today on the Xia Zhi Yuan 6 (IMO number 9639452), a COSCO-operated post-Panamax vessel. It took 25 days for the gates to reach the temporary dock, located in the Atlantic side, from the Port of Trieste.
The Panama's President Juan Carlos Varela said during a brief ceremony commemorating the event:
"We are now in the homestretch to complete the expansion."
Jorge L. Quijano, Panama Canal Administrator, added:
"This is a major milestone for the Panama Canal Expansion since we now have all 16 rolling gates in Panama to be installed in the new locks."
Video of the gates arrival and the ceremony in Spanish:
The two gates for the Pacific side are 33-metre and are the tallest of all 16. They weight 4,232 tonnes and will be installed in lock head four facing the Pacific Ocean. The gates for the Atlantic locks are 29-metre with a weight of 3,319 tonnes. The gates have identical length of 57.6 m.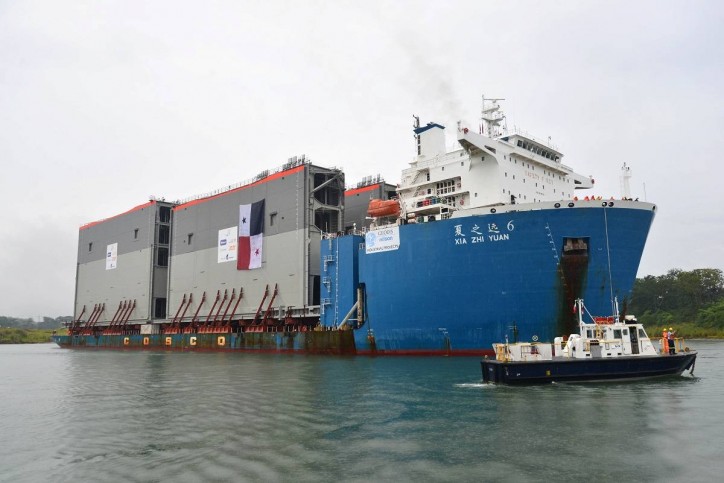 Photos: ACP