The total amount of € 220 million ($274m) would be sought from Costa Cruises, Carnival Corp's unit, by the Italy's Tuscany region and the island of Giglio in Costa Concordia disastrer damages, officials announced yesterday. They spoke in the Grosseto court during the ongoing trial against Captain Francesco Schettino.
Enrico Rossi, president of the Tuscany region, said in the court:
"We will ask Costa for 30 million euros in damages to Tuscany's image."
According to the statement, the disaster caused decline in tourism with 45,000 less registered visitors.
"To reconstruct the image of Tuscany as a top tourist destination will require years of work, substantial investments and costly national and international advertising campaigns," Enrico Rossi added.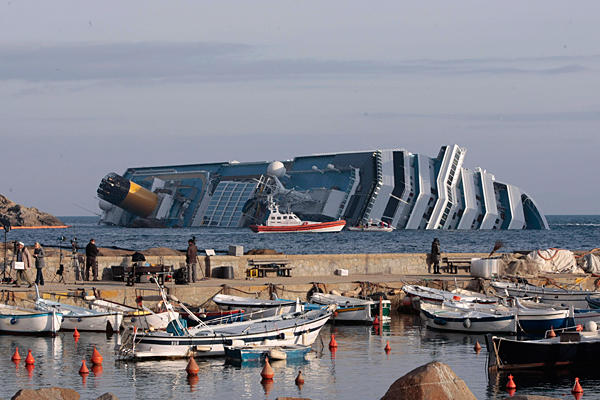 The same court was asked for €190m in damages by Carlo Scarpa, a consultant to local government of Giglio. According to a source present during the pleadings, most of the amount is being sought for tarnishing the image of the island.
Last year, Costa Cruises managed to avoid a criminal trial by negotiating to pay a fine of one million euro to the Italian state. Damages have been pursued separately by victims and local administrations.
The cruise company also accepted to pay some € 11,000 to each passenger onboard Concordia (more that 3,000) for lost personal belongings and any emotional damages.
There is a possibility that a verdict will be read in the the first months of 2015.