The Japan-registered cargo vessel Hokuei 18 capsized and later sank as it collided with the Panama-registered Yong Sheng VII. The accident occurred on Sunday (November 16) at 2:45 pm local time off Okinawa Port in Nakagasuku Bay, according to OkinawaTimes.
The 5-man crew of Hokuei 18 was rescued and no injuries were reported. The vessel capsized and sank in shallow waters. Currently, it is resting with starboard side on the bottom, its portside is seen above the water level. As Hokuei 18 started to leak oil, it has been surrounded by booms.
Yong Sheng VII was reported to have sustained only slight damage. Following the accident, it was moored in Okinawa Port for further assessment.
Hokuei 18 (MMSI 431001284) is a 86-metre general cargo vessel operated by Hokuei Co.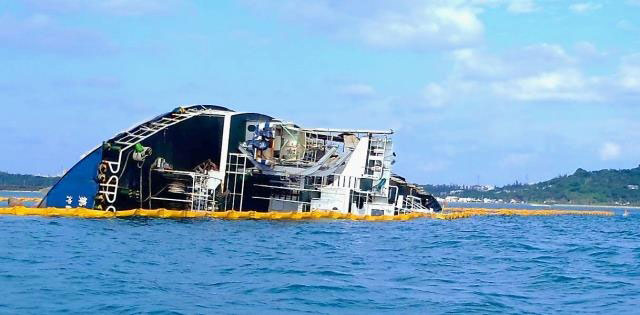 Image of Hokuei 18 surrounded by booms: OkinawaTimes
Yong Sheng VII (IMO 9578220) was built in 2010. The 6,606-DWT vessel is managed by Weihai Yongsheng International (China).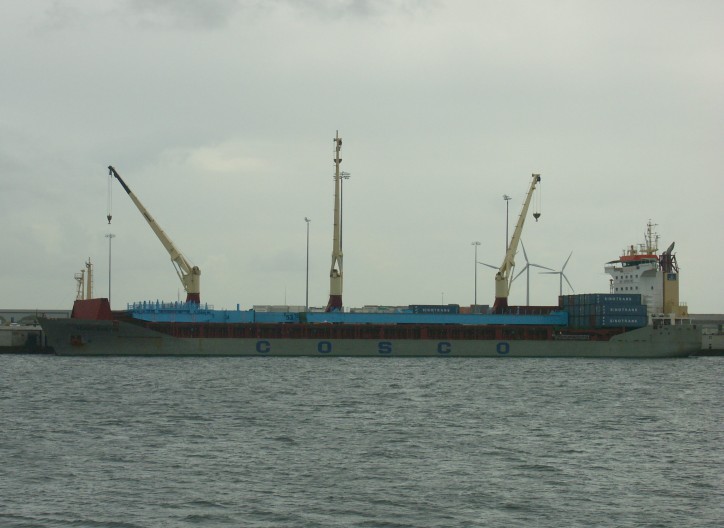 Image of Yong Sheng VII: Krijn Hamelink