KD Perantau, a Royal Malaysian Navy (RMN) hydrographic vessel, has partially sank in the Limut navy base, north of Kuala Lumpur.
The incident occurred at about 11:15 pm local time on Tuesday at the Boustead Naval Shipyard (BNS) docks where the vessel was undergoing repairs and maintenance. In preparation for the refit, nearly all movable equipment and machinery had been taken off, the RMN confirmed.
The KD Perantau started to take in water, which caused heavy listing. The water ingress has been brought under control and efforts to refloat KD Perantau are underway.
"Efforts are being conducted to rescue the vessel from sinking. There have been no lives loss or reported injuries during the incident," a navy spokesperson said.
The cause of the incident is yet to be defined.
KD Perantau (Call sign 9MNF) was built at Limbungan Hong Leong-Lursen, Penang. It was commissioned in October 1998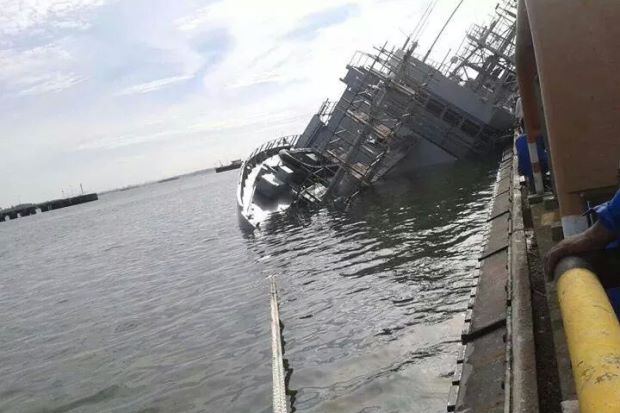 Images: thestar.com.my