The Stena Line's ferry Stena Germanica will become the world's first ferry to use methanol as a fuel, the company has announced.
The 240-metre vessel has been scheduled to enter dry dock in January 2015 at Remontowa shipyard in Poland. The €22-million conversion work will last six weeks and is supported by "Motorways of the Seas", project of the European Union. Contributor to the project are Wartsila, Methanex Corporation, the port of Gothenburg and the port of Kiel.
The chief executive of Stena Line, Carl-Johan Hagman, commented:
"Our focus has always been on innovation for the benefit of both customers and society at large and this is a prime example when this goes hand in hand.

"We are constantly evaluating different fuels for the future and to be first in the world with a methanol conversion is a big step towards sustainable transportation."
Currently Stena Line is working on a number of projects regarding methods for reducing emissions, including alternative fuels (LNG), scrubbers and electric propulsion.
"Due to our size we have a broad perspective on handling the new sulphur regulations and it is likely we will use some different types of solutions in the coming years," Hangman added.
Compared to today's fuel, it was estimated that the use of methanol will reduce the emissions of sulphur by 99 per cent, particles by 95 per cent, nitrogen – 60 per cent and carbon dioxide – 12 per cent.
Stena will decide whether to convert more ferries to methanol upon the completion of Stena Germanica project.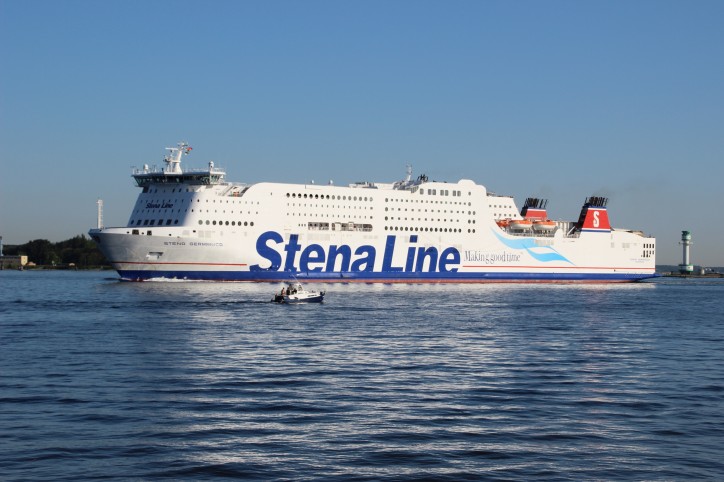 Image: Dieter Kroepelin